Blindness offers a metaphor for the perils of worldly delusion. And the physically blind can sometimes discover new ways of seeing.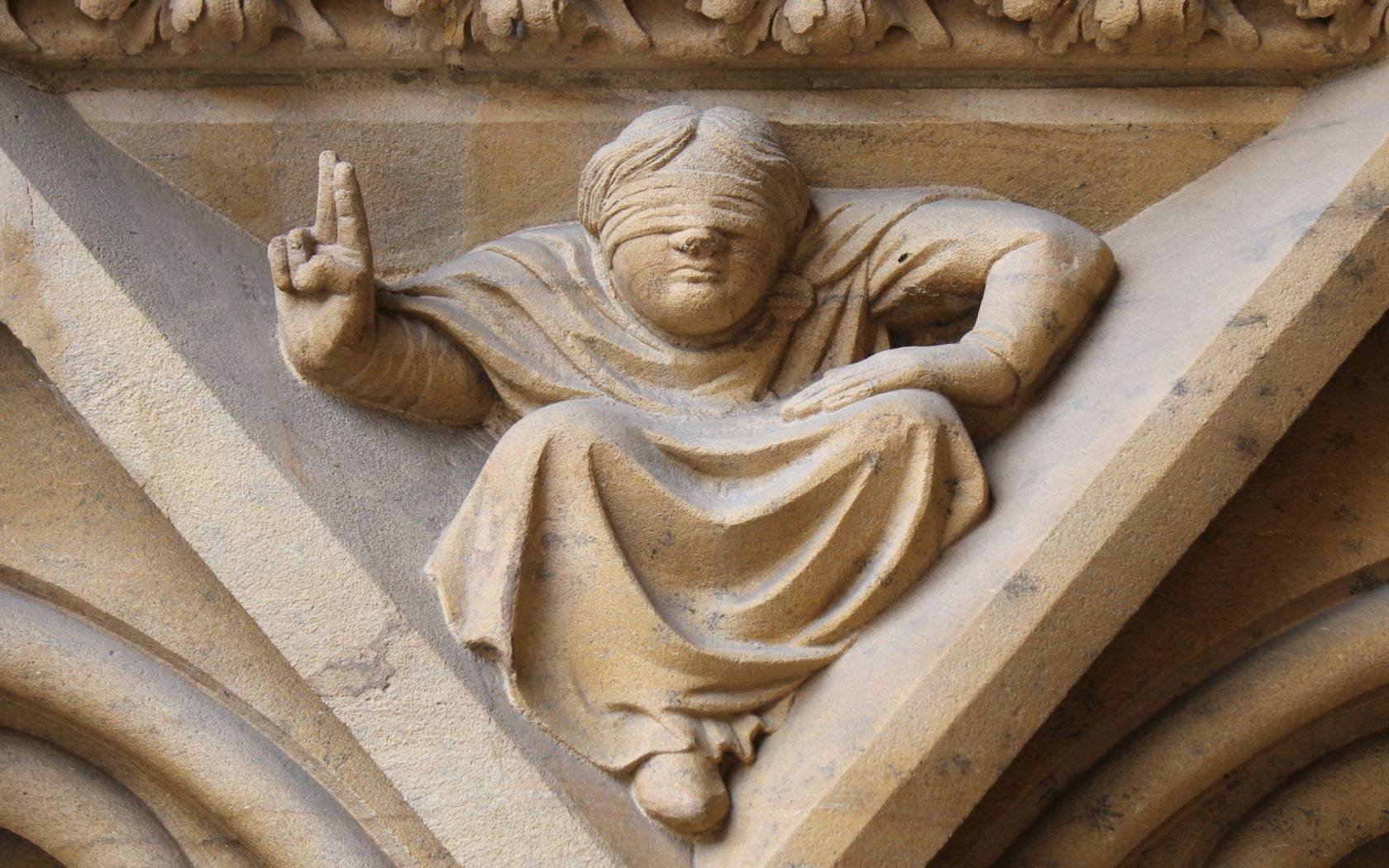 'It [blindness] is one more instrument among the many – all of them so strange – that fate or chance provide,' reflected the Argentine writer Jorge Luis Borges on his progressive descent into blindness. He classified his own blindness as among 'those things [that] are given to us to transform, so that we may make from the miserable circumstances of our lives things that are eternal, or aspire to be so.'
Borges began to go blind, he wryly commented in his essay On Blindness, 'when he began to see.' Just as his parents and grandparents had slowly lost their sight as they got older, so did he. Rather than being struck suddenly by blindness, he saw his blindness as a price of old age, imagining his journey away from sight as a 'slow nightfall,' colours fading away one by one into a haze: 'For me, yellow, blue (except that the blue may be green), and green (except that the green may be blue). White has disappeared, or is confused with grey. As for red, it has vanished completely.'
Blindness has served as a rich source of metaphor both for the highest of human competencies, especially poetry (Oscar Wilde believed Homer's blindness to be 'an artistic myth… serving to remind us, not merely that the great poet is always a seer, seeing less with the eyes of the body than he does with the eyes of the soul'), and for the worst afflictions of the mortal condition. In the Old Testament, blindness is often conceived of as a punishment sent by God.
Fewer column inches, perhaps, have been devoted to ordinary blind people, who made 'from the miserable circumstances of our lives things that are eternal,' not just great blind poets like Milton, who did so much to illuminate our culture. In 1971, the brushmaker Otto Weidt was recognised as one of the 'Righteous Among the Nations' at Yad Vashem in Israel, a title created to honour non-Jews who saved Jews from the Shoah. His blindness was crucial to the role he played during the War in protecting Jewish lives.
A museum devoted to his memory is found just off Rosenthaler Strasse in Berlin, which lies at the heart of the Jewish quarter. The Alter Judischer Friedhof (old Jewish cemetery) is found just around the corner. The oldest in the city, it was established in 1672. The great philosopher Moses Mendelssohn was buried there. Almost 3,000 people were said to be buried there. None of the old gravestones are in their place. The Nazis used the enclosure for air raid shelters. Trenches were dug through the earth to construct them. Human remains, when found, were discarded. Mass graves were then constructed for the victims of the allied bombing campaigns.
It is an area rich in Jewish memory, or indeed, the absence of physical memory of what used to be a bustling Jewish community at the heart of the city. Like the reconstructed grave of Moses Mendelssohn, the only gravestone left standing in the Friedhof, the museum dedicated to Weidt, although it is modest, tucked away from the bustling modern high street, is testament to the memory of a great man, whose story deserves to be told.
Weidt (1883-1947) was the son of an upholsterer in Rostock. His family moved to Berlin in 1913 where he worked for his father. A pacifist, he avoided service in the First World War because of an ear problem and served as a medical orderly. His business eventually failed and after going totally blind in 1936, he opened a brushmaking workshop under the banner "Otto Weidt's Workshop for the Blind," where the museum now stands. Weidt loathed National Socialism and when it began to encroach ever more on life in the city and the rights of Jews, he made it his mission to protect Jews from persecution. By 1939, almost all his employees were Jewish.
The factory was useful to the Nazi war effort. That allowed Weidt to protect his workers. But as the war went on he was put under ever more extreme pressure by the authorities. He had to resort to increasingly elaborate schemes to protect his employees from deportation. He bribed officials. He managed to hide a whole family in essentially a cupboard behind his main workshop and he arranged for several Jews to be hidden in locations across the city. But eventually, in 1943, the Gestapo raided his workshop, rounded up those they found there and sent them East to be murdered.
And yet, Weidt was unperturbed. He continued to pursue his mission to protect Jews. When Alice Licht, who Weidt had employed since 1941, was sent to Auschwitz-Birkenau, he went to the camp to make an offer of his brushes to the camp administration. After learning that Licht had been moved on to Gross-Rosen concentration camp, he travelled there and left her vital supplies in a secret location which he managed to smuggle her via a Polish worker. She escaped the oncoming Red Army (no small boon), collected the supplies which ensured her survival and returned to Berlin. She left Europe in 1946 for America and lived there until her death.
'Fate or chance' may have brought Otto Weidt blindness – but he transformed his disability into a gift for others, both the gift of new life (Licht was one among many who were saved by his interventions) and the gift of a precious few years to those who might not otherwise have had the chance to live them.