Finding the future in France Profonde
Never be fooled by the bucolic France Profonde postcard. It exists of course, but not far away may stand the laboratory where tomorrow's world is being imagined.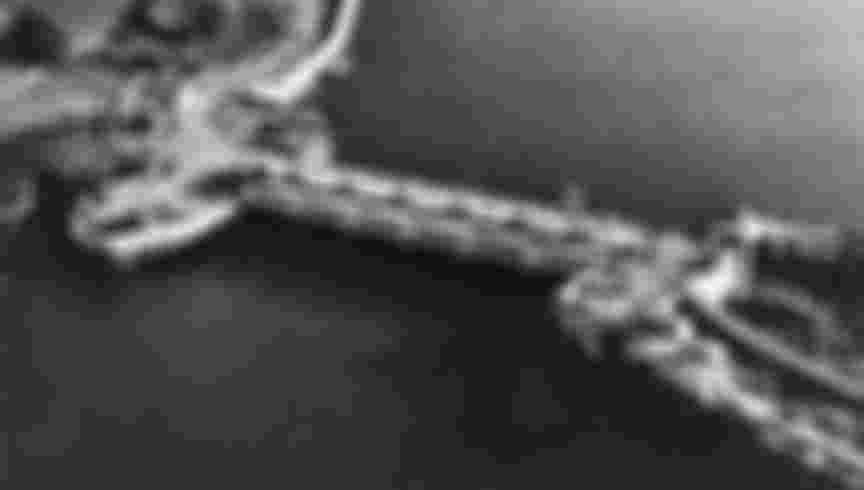 The dam that connects Dinard to Saint-Malo, constructed in 1963, then one of the most ambitious tidal power plants in the world. Credit: Keystone-France/Gamma-Keystone via Getty Images
As with most things in Dinard, France's Belle Époque seaside resort situated opposite Saint Malo, discovery starts on the Moonlight Promenade. This path, as if carved into the rocks, serpents nicely along the Emerald Coast of Brittany and is part of the famous hiking route GR34 also called 'the Custom Officers' Trail' (Sentier des Douaniers) recently voted France's favourite long-distance footpath. At 2,000 kilometres long, the GR34 (GR for Grande Randonnée) takes you from the Mont Saint Michel Bay to the south side of Brittany in Saint Nazaire and offers the most memorable coastal views of Bretagne. That and glimpses into the French psyche.
There is a stretch, just 13 km long, that I particularly like walking. It starts in the heart of Dinard, near the 1890 Grand Hôtel and ends at the foot of Saint Malo's old ramparts. When my parents were children, the shortest way from Saint-Malo to Dinard was by sea, using the small ferry boat connecting the medieval tower of Solidor in Saint Servan to Dinard's cove of Bec de la Vallée. Today, you can simply walk over the Rance river just as it flows into the sea via the world's first tidal power plant built here in the early 1960s.
Walking across a solid concrete, stern looking power plant and barrage? How odd and unpicturesque, you might say. Absolutely, and how remarkable too.
How did this old medieval fishermen's village grow to become an international curiosity? When American millionaires and British aristocrats chose Dinard as their favourite French resort in the 1870s, bringing with them the latest technology, from the telephone, electricity, and running water they had installed in every hotel room, to golf courses and tennis clubs, they transformed Dinard into one of the most modern cities in France. Then, in the 1960s, General de Gaulle chose Dinard and the Rance for a unique experiment in engineering prowess. And for almost 55 years, until South Korea built the Sihwa Lake tidal power plant in 2011, Dinard was at the cutting-edge of tidal energy.
There is always this tension in France, France Profonde included, between maintaining traditions and terroir, and trying to stand at the vanguard of technological progress. Think the Cinematograph, Concorde, Citroën DS; think Braille, Pasteur, Eiffel. In this inventive search for engineering feats there is also a deep-rooted French trait of creating new things for the sake of it, irrespective of costs or even use. France is filled with prototypes of genius that remain unique because they prove highly unprofitable, or are sometimes too advanced for their time. The Dinard tidal power plant belongs to this tradition.
The reason hikers could contemplate the world's first and biggest tidal power plant for 55 years as they walked from one bank of the Rance to the other is because the experiment was a huge failure. Hydroelectricity may be a preeminent form of renewable energy today, but the world did not follow France's lead. At that time it was extremely costly to build and produced far too little energy, making it simply unviable in industrial terms. At the time, too, there was an impact on marine life in the immediate vicinity of the plant: big fish were caught in the turbines, and the whole estuary and its fine beaches started silting up.
No doubt, for Charles de Gaulle, the Dinard experiment was a real disappointment. His ambitions for it had been enormous as he tried every path in his quest to assure France's independence in matters of energy: The Gaullist strategic thought of self-reliance aimed at avoiding dependence on either bloc, US or Soviet. His mission triggered a massive public investment in research and development in almost every field and discipline in France in the 1950s and 1960s, from farming to nuclear plants, from steel to chemistry. There were hits and misses, like the Dinard tidal power plant.
Today though, new technology may be able to solve the two massive hurdles of cost and environmental impact, and in time, relaunch tidal power, proving De Gaulle right in the long run. In the meantime, the Dinard plant continues to meet almost 25 per cent of Brittany's energy needs, even though this is sub-par. EDF (Electricité De France), who operate it, has kept it functioning, despite the costs, despite the limitations. Call it French stubbornness. Admirable and pointless.
Never be fooled by the bucolic France Profonde postcard. It exists of course, but not far away may stand the laboratory where tomorrow's world is being imagined. When you happily tread on the GR34 in Brittany, look around – you may see the future, or the future past.
You can visit the tidal power plant of Dinard at 11am every day from Tuesday to Saturday. Booking at: +33 (0)2 99 16 37 14