Israel's Fauda fallacy
Themes:

Intelligence, Israel-Palestine
TV series like Fauda have become constitutive of Israel's power – or, in this case, the illusion of it.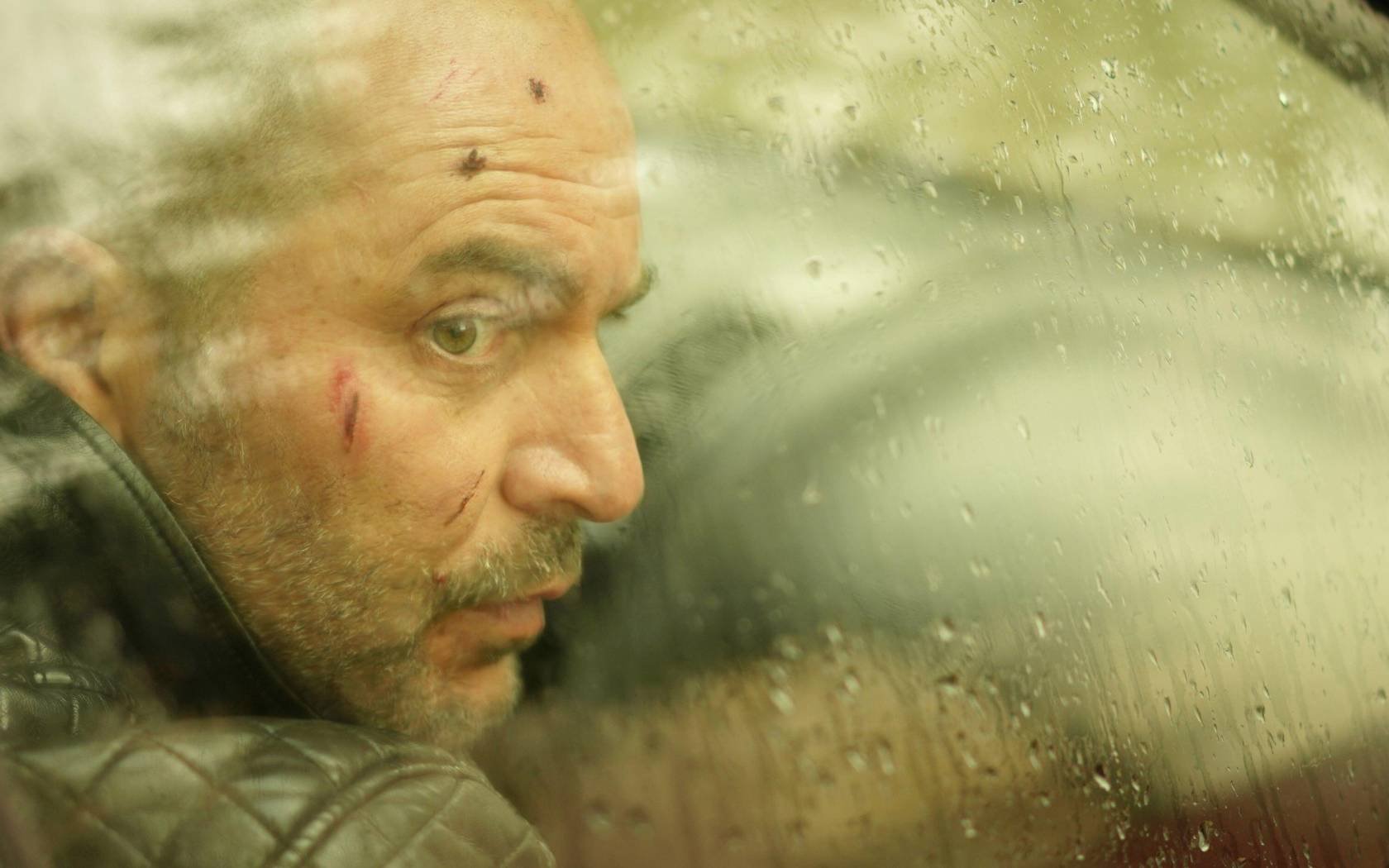 Still from season 3 of Fauda. Credit: Everett Collection Inc / Alamy Stock Photo
Hamas' terrorist attacks against Israel were still ongoing when unexpected videos began to circulate on social media. The first one showed Lior Riaz, actor and screenwriter of the Israeli hit Fauda, broadcast on Netflix, accompanied by Avi Issacharoff, co-creator of the series, taking shelter behind a wall, as rockets explode near them. In a caption that accompanied the footage, Riaz explained that they have rushed to the south of the country to assist security operations undertaken by their 'brave brothers in arms'. 'We're not afraid', Riaz later explained, despite faces that appeared to say otherwise. Mission accomplished for the TV stars: they later claimed to have helped rescue two Israeli families in Sderot.
The following day, another Fauda  actor, Idan Amedia, took to the social media stage. Wearing his IDF uniform, the man also known as Sagi Tzur in the series, explained that he had joined the fight against the terrorist group 'to protect our children, our families and our home'. The video ended on the following note: 'This is not a scene from Fauda, this is real life.'
Given the extreme violence and unprecedented nature of the 7 October attacks, which many are still reluctant to condemn, it seemed only natural that Israel's celebrities used their voices to rally the world to this cause. But these videos suggest something else: the staggering discrepancies between fiction and reality, between Israel's all-powerful security apparatus depicted in a series like Fauda, and what appears to be its real vulnerabilities.
Since its creation in 2015, Fauda  took viewers up close to Israel's fight against terrorism, from the West Bank to Gaza, even to Europe. Revolving around the very real IDF's special forces unit, Mista'arvim, whose members are trained to blend in with the Arab population, the series depict super-trained, perfectly bilingual soldiers, carrying out the most dangerous missions: hostage rescue operations, kidnappings, or targeted assassinations behind enemy lines. Occasionally bending the rules of hit-and-run missions, team members also conduct long-term undercover operations. In season three, Doron (Lior Riaz) poses as a boxing trainer in the West Bank for more than six months, a fake identity that eventually allows him to locate and eliminate one of Hamas' most wanted dignitaries. Halfway through the season, his hellish race to save two Israeli hostages caught in the spiral of chaos – the meaning of the word 'fauda' in Hebrew and Arabic – will ultimately take him on a quasi-suicide mission to the Gaza Strip, with only three members of his team. The parallel with reality is even more disturbing in the wake of the ongoing war. Dozens of Israeli hostages are still being held by Hamas, and the spectre of an extremely risky IDF ground war further threatens civilians in besieged Gaza, trapped under relentless Israeli bombardment.
Hailed by some for its alleged realism (the series is based on Riaz's and Issacharoff's experience in the army), criticised by others for its racism and barely concealed ideology, Fauda remains one of the major cultural and political events of the contemporary media landscape. Each new season attracts millions of viewers in Israel and abroad, ensuring worldwide resonance to an oft-forgotten conflict, but especially to Israel's supposedly almighty power.
If soldiers are sometimes shown damaged or consumed by their past, the hand of the state never trembles in the face of the enemy. Like an extension of the Iron Dome, Israel's air defense system, or of the supposedly inviolable three-layer high-tech barrier that surrounds the Gaza strip, Fauda completes the spectacle of Israel's overwhelming military superiority. A preconception that has dangerously fuelled the country's hubris, and its ensuing difficulties to foresee Hamas' plans.
Another important aspect that lies at the heart of both Israel's failure to prevent the 7 October attacks and Fauda, is the tension between humans and technology. It is still too early to say, but unlike in the series, Israel cannot count on the many informants and moles recruited and often blackmailed to spy on Israel's enemies at the risk of their own lives. Whether the (real) network was dismantled or used by Hamas to deceive Israel about its true intentions, 'human intelligence' (HUMINT) – key to preventing terrorist attacks – seems to have been cruelly lacking. This absence of HUMINT tragically echoes the 'all-technology' shift Israel has embraced over the years, and which spectators sometimes glimpse in Fauda. With each operation, Doron's team can count on the logistical support of the army or the Shin Bet, Israel's domestic intelligence, aided by the latest state-of-the-art gadgets. Deceived by the illusion of a war without death (on its side), Israel took shelter behind an army of sensors, unable to detect Hamas' true intentions. Despite all its faults, a series like Fauda could have served as a reminder of the irreplaceable role that informants and moles play.
A failure to collect precise and actionable intelligence? Leaders mired in crises and deaf to security professionals' warnings? Only time will tell what truly happened. But one thing is certain: in terms of national security, nothing is more damaging than the belief in one's own invincibility. And that is precisely what this new generation of Israeli spy TV series have contributed to in recent years. More than tools of Israeli soft power, Fauda, or even Tehran, have transformed conflicts in the Middle East in spectacles of power that became constitutive of Israel's omnipotence, or the illusion of it. While bruised characters can be seen as allegories of the country's abnegation, ready to sacrifice everything in pursuit of the final victory, the promise of a true lasting peace sadly fades away. In fiction as in reality, the dead pile up and families fall apart. Hatred, anger, and resentment: chaos, everywhere, on all sides.