Online exhibitions have nothing on the living art of Venice. Seeing its Renaissance beauty again is pure joy.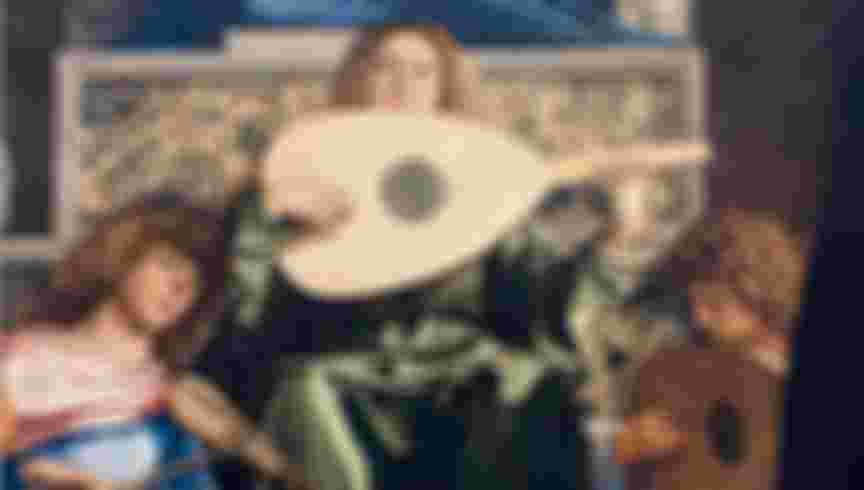 There are many things we have all been acutely missing since Covid struck Europe and forced us to live through waves of lockdowns. After four continuous months of not being able to step into a museum, I can safely say that seeing and being surrounded by art is what I have most longed for. When Italy reopened its art galleries on weekdays in early February, the urge was too strong to resist. A PCR test to enter Italy and another to re-enter France were a small price to pay (especially as Covid tests are free in France) to, finally, set my eyes again on some Renaissance beauties and walk among them.
I had, of course, like many other people, taken part in virtual visits of exhibitions that would sadly never see daylight; followed virtual tours given by erudite and well-meaning curators. Those were enjoyable for a short while but there is a limit to what you can emotionally and physically gain from an online experience. Besides, art, whether sculptures or paintings, doesn't exist in a vacuum. They are not just objects hung or placed here and there in space. They are not flat like our screens, and even drawings and paintings have presence, a relief even, just like mountains. Art objects and their surroundings create a vital synergy just like a constellation of planets. Covid lockdowns and the omnipresence of screens in our lives have, by contrast, enhanced the sheer physicality of art, whatever its nature or form.
I chose Venice where art seems to be in the air you breathe – as much as in its every stone and art collection. The Serenissima, as the city is traditionally known, also offered the luxury of open cafés till 6pm – cafés having been the thing I had missed most after art.
I started my pilgrimage one Monday morning. The calle leading to the Accademia Bridge was drenched in sunlight and the pavement covered with crispy frost. I was early so I stopped on the way to have a double espresso. I sat at the small caffè's terrace despite the sub-zero temperature and held the warm china cup in my hands, watching the vapour curling in the sunshine. I was reprising some old European rituals. Some moments in life are exquisite. The organisation of the Accademia was a little shambolic, they had not had visitors for months, they too had to re-adjust. The cloakroom and the shop were closed, visitors' temperature had to be taken and their numbers per room limited, with only one way in and one way out, no going back and forth, no crossing paths, with keepers feverishly reminding you what not to do. And there we were.
The Saint Job Altarpiece by Giovanni Bellini greeted me like an old friend. Inspired by an outbreak of plague in 1485, this "sacra conversazione" (an art piece inviting different holy figures from different epochs into one place) is a feast for the eyes. It has everything: the architectural trompe l'oeil effects, star quality characters (Madonna and child, Saint Sebastian, Saint Dominic, Saint Louis, the Old Job, Saint John the Baptist), the theme of admirable endurance displayed by Saint Job and Saint Sebastian, and three little angels playing instruments. The angels especially caught my attention. One looks like he is daydreaming, another pondering and the third withdrawn, lost in his own world. Isn't this the most perfect and reflective Renaissance beauty to stare at in our Covid times?
As I passed and devoured every painting on sight at the Accademia, especially the Veronese, Mantegna, Vivarini, Lippi, Titian, Bellini, Giorgione, Lotto, Carpaccio, Della Francesca, Tiepolo and Tintoretto, details felt even more intense than usual, catching me off guard. The Archangel Gabriel's red leather sandals; a sleeping and chubby infant Jesus, his face in rapture; red stockings on manly calves, the profile of an old bearded man hidden behind a pillar. And those Renaissance colours! 'The purest and most thoughtful minds are those which love colour the most', John Ruskin wrote in The Stones of Venice. How right he was.
From the Accademia, I continued my pilgrimage and walked towards the Doge's Palace. The streets and canals were so quiet, I could hear the sound of my footsteps on the cobblestones, the cries of seagulls above and the cadence of water lapping against old pink bricks eaten away by salt. The absence of tourists suddenly made the city so visible, so present, so alive, in other words so physical, just like art. At the Palazzo Ducale, there was one room in particular I wanted to see again: the Chamber of the Great Council, around 1300sqm in total, 53 metres long and 25 metres wide. I wondered how many of us would be there. In it, in the late 1580s, Tintoretto and his studio painted Il Paradiso, allegedly the largest canvas in the world, placed just behind the Doge's Throne. Right in the middle, a path of divine light invites the souls of the Just to ascend to Heaven. There are said to be around 500 characters on this canvas. I stared ahead, trying to concentrate on a few of them. After a while, it felt as if I was one of them, as if I had been sucked into the canvas. I was in Heaven.