The spirit of Hilary Mantel
The late author's work is populated with spirits, liminality, and longings.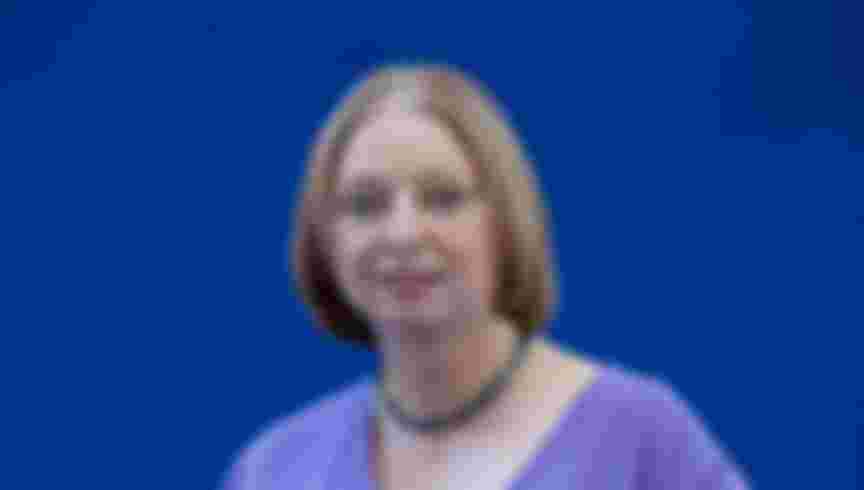 Hilary Mantel at the Edinburgh International Book Festival 2012. Credit: Pako Mera / Alamy Stock Photo.
'It wrapped a strangling hand around my life, and I don't know how, or what it was.' So begins Hilary Mantel's account of a terrifying childhood encounter in her garden in Derbyshire. The seven-year-old Mantel feels a disturbance in the air around her; she senses something she describes as a 'creature' that momentarily inhabits her body. 'Something intangible had come for me, to try its luck: some formless, borderless evil, that came to try to make me despair.'
The story, which comes almost half way through her 2003 memoir, Giving Up The Ghost, is not, in Mantel's capable hands, outlandish or eccentric, despite its otherworldly horror. Dame Hilary Mantel, the British novelist and essayist, who died on September 22 at the age of 70, was familiar with ghosts — the memoirs' title is a hulking great clue — and the liminal, immaterial and ethereal populate much of her work.
There's her stepfather's ghost, Jack, who sets up home on the stairs of Mantel's Norfolk cottage, right there on page 1, just in case the reader is unsure what sort of ghosts Mantel means. As a child she sees things that aren't there; as an adult she is haunted by Catriona, 'a paper baby, a person who slipped between the lines,' the ghost of the daughter her and her husband never have. These literal ghosts are domestic in nature; Giving Up The Ghost conjures a powerful sense of the uncanny comfortably sitting by the various firesides of the author's 1950s working-class upbringing. No cosy home and hearth for Mantel and her imagination.
The ghosts are not just literal, however. Mantel was too talented a writer to be so obvious. Rather, she excelled in exploring the liminal; the thin veil between life and death, between health and ill health, between good and evil. This is particularly true of in her non-fiction — a body of work that deserves to be read as widely as the historical novels she is best known for: Her Tudor trilogy, which starts with Wolf Hall (2010), details the rise and fall of Thomas Cromwell, Henry VIII's infamous fixer. She won the Booker Prize twice, for both Wolf Hall, and its sequel, Bring Up The Bodies (2012), the first woman to do so. The final book in the series, The Mirror And The Light, was published in 2020, becoming an instant bestseller. Before that was her French Revolution epic, A Place Of Greater Safety (1992), the first novel she wrote, but struggled to publish for almost two decades. That there will be no more books is a great sorrow.
But before all of that, after it, and inbetween, are Mantel's ghosts. There they are in Beyond Black (2005) a darkly comic tale about a professional medium — who really does commune with the dead — plying her trade in England's drab market towns and suburbs. There they are in her first novel, Every Day Is Mother's Day  (1985) where there are unseen occupants in the spare room, and the monstrous mother, Evelyn, an ex spiritualist, communes with the dead. And in her later career, Mantel spent so much time writing historical fiction, bringing the dead back to life, that there is almost no distinction between the ghostly and the living in her work. Her Catholic background is an obvious place to look for inspiration. The unseen, for Mantel, was always seen, ever-present: 'When you turn and look back down the years, you glimpse the ghosts of other lives you might have led; all houses are haunted.'
Female bodies were another liminal state she memorably explored. Mantel's long struggle to get her endometriosis diagnosed, followed by major surgery at age twenty-seven — '…my fertility confiscated and my insides rearranged' — left her unable to have children, and gave her an overarching familiarity with the twilight world of illness; the space she called  'the unlit terrain of sickness, a featureless landscape of humiliation and loss.' A second surgery in 2010 saw 'reality … fallen into halves' with Mantel describing her hospital-bound hallucinations — she meets the devil, among other beings — vividly in an essay.
In Giving Up the Ghost, doctor after doctor hands Mantel anti-psychotic drugs or antidepressants; another forbids her to write. The reader despairs — even if they know how the story ends. 'Now you won't have to worry about birth prevention,' says her GP after her life-changing surgery. Mantel does not react. 'Sometimes one takes a little pride in endurance of this kind' she writes. Her feminism is the quiet meticulous sort; you don't realise she's burning the patriarchy to the ground until you feel the flames on your face.
Her most famous and controversial views on the female body occur in her 2013 essay Royal Bodies: From Anne Boleyn to Kate Middleton, initially delivered as a winter lecture for The London Review of Books. But those who objected to her trademark startling turns-of phrase — the-then Duchess of Cambridge described as a 'shop window mannequin … with a perfect plastic smile' for example, are missing the point. The royal family, particularly its women, Mantel concludes, should be left alone. She would have written a spectacular essay on Queen Elizabeth II — who she looks at a gala with such 'devouring curiosity' that the queen turns and looks back at her in bewilderment. 'And I felt sorry then. I wanted to apologise. It's nothing personal: it's the monarchy I'm staring at.'
Mantel's sentences are so breathtakingly true; strange yet familiar; dark yet light; that the reader often has to put her books down to pause, drinking in the meaning of one passage, before embarking on the next. Mantel's dry wit shines through everything she writes, popping up unexpectedly, mordantly, interwoven between hangings, guillotines, disasters, revolutions and more. So vividly does she capture her childhood thoughts in Giving Up The Ghost, the writing is almost supernatural. How could she know the recesses of her childhood brain so well that years later she could pull out her thoughts and present them to the reader, tidily, on a page? It would be a neat trick, if it were a trick.
A few weeks ago in an interview Mantel was asked if she believed in an afterlife. 'Yes. I can't imagine how it might work. However, the universe is not limited by what I can imagine,' she said. For her readers, however, Mantel opened up multitudes of universes, richer, more mysterious, and yet more human, than they could ever have imagined.