Male-dominated music is no meritocracy. But look beyond chart rankings and sales, and the work of true artists endures.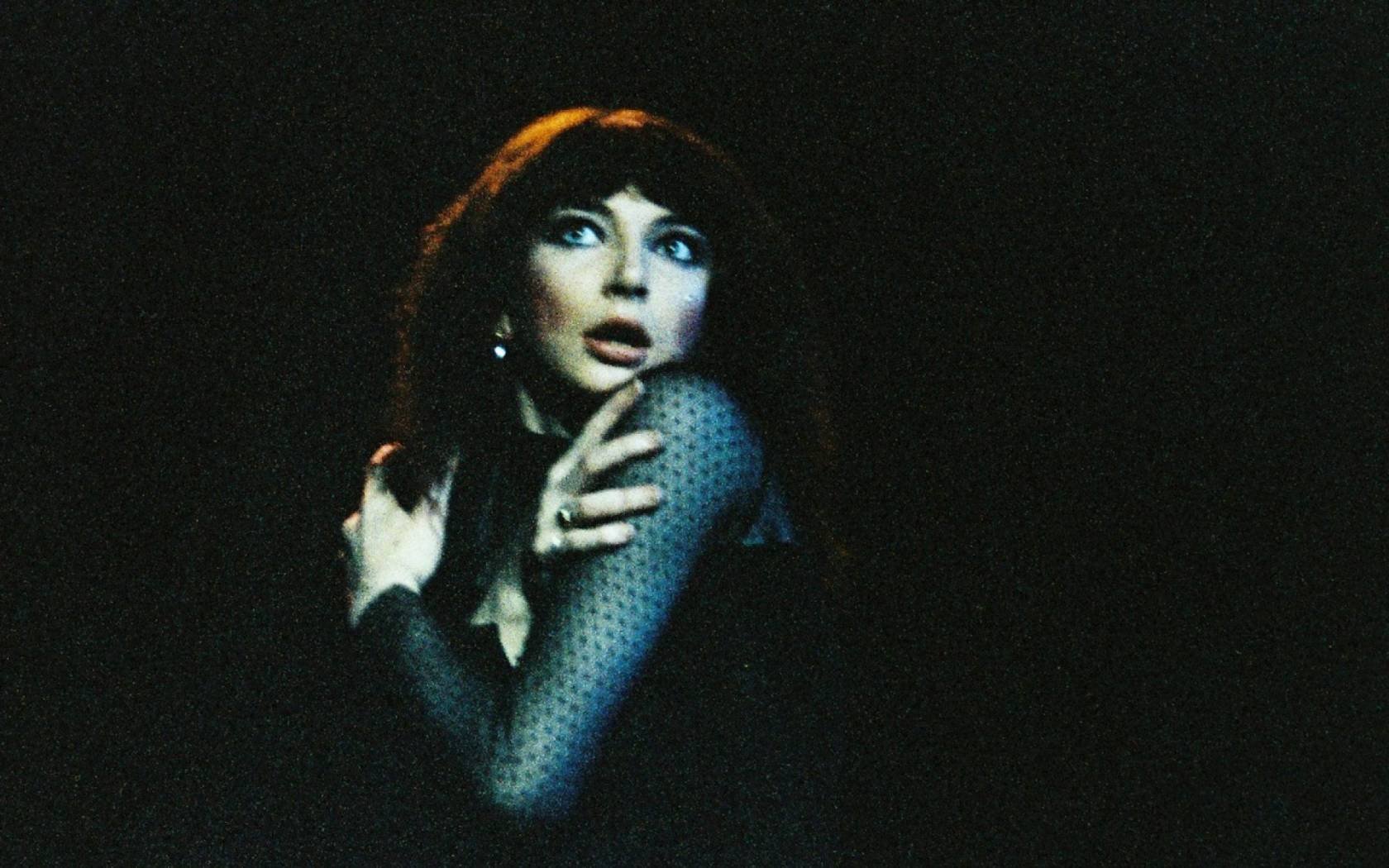 Kate Bush performs live in London, 1979. Credit: Pete Still / Getty Images.
Who's the best? Growing up in England in the 1980s, I knew the answer to this question. The first pop song to make an unforgettable impact on me was Madonna's Gambler in 1985 – not considered by many to be notable. But it set a precedent: the decade was, for me, overwhelmingly female. Pop music in Britain in the 1980s meant titans like Madonna and Whitney Houston. It meant Bananarama, the post-punk trio later produced by Stock Aitken and Waterman, who also catapulted Kylie Minogue, among others, up the charts. I'll never forget seeing Samantha Fox, a former tabloid topless model, perform Touch Me on Top of the Pops, although I barely remember Wham! or Duran Duran. Newer American imports, like Tiffany, dancing through shopping malls in her oversized jumper, and the youthfully exuberant Debbie Gibson, are inked indelibly in my memory, alongside Mel and Kim, The Reynolds Girls, Sister Sledge, and Kim Wilde.
Most of all, though, the decade belonged to Kate Bush.
Bush burst onto the scene in 1978 with Wuthering Heights, but her powers flourished and took shape throughout the 1980s. There were four albums – Never For Ever (1980); The Dreaming (1982), a fevered love-letter to the Fairlight synthesiser; Hounds of Love (1985), widely agreed to to be some of her best work; and 1989's The Sensual World.
For me, Kate Bush is, and always will be, the best, in any era, by any criteria. She is a singer, songwriter, producer, and performer like no other. Her world is wildly imaginative, full of original insights, yet replete with old comforts. Her work has brought me both unimaginable joy and depthless consolation. I played her music to my daughter when she was in my womb; I want Moments of Pleasure played at my funeral. And has there ever been a love song to rival 2006's Bertie, a Renaissance-style paean to her son? It's no coincidence I became a fan in 1985 when Hounds of Love was released – I was ten, and my mother had died that same year.
What wildly subjective criteria! Of course they are. So how does musical history tell us who is the best? We can turn to data – and there are many iterations, all based around sales.
There's the number of weeks a song stays in the UK charts throughout the entirety of the 1980s, for example. And here, jarringly for my ten-year-old self, are screeds of men, enlivened by the odd flash of Alison Moyet here, The Bangles there. There are just 14 female acts in the entire hundred, and a few mixed-gender groups.
It's clear – if it wasn't before – that to talk about merit without acknowledging gender is farcical. Kate Bush is ranked 69th on this list. Madonna makes it to number two, with 22 hits, adding up to an impressive 252 weeks of chart domination. She's beaten, though, by Shakin' Stevens.
If you did not grow up in the UK in the 1980s you're unlikely to know who the Welsh singer-songwriter is. Is Stevens, an Elvis impersonator, better than Madonna, better than Kate Bush?  Better than Prince (11th) or David Bowie (13th)? Of course not. He's not even better than Phil Collins (22nd) – although no doubt he, and Shakin' Stevens fans, who must surely exist, the data tells us so – would take issue with this.
A simpler dataset – the best-selling singles of the 1980s – reveals a similar picture. Here, 15 are by female artists, but none of them are Kate Bush. Band Aid's Do They Know It's Christmas? is number one. Is Swing The Mood by Jive Bunny (number 21) really a better single than Bush's Cloudbusting?
A final crack at the data, then. Guinness World Records names the best selling recording artists of all-time: The Beatles, Elvis Presley, and Michael Jackson. Madonna is fourth, and the best-selling female of all time. Bush doesn't get a look in – she's not even in the Rock & Roll Hall of Fame. Any records broken by her are gendered ones. First female to reach number 1 with a self-written song (Wuthering Heights); first album by a British female solo artist to reach number 1; first album by any female solo artist to enter the chart at number 1 (both Never For Ever).
Are men better musicians than women? Better songwriters, better performers? The notion sounds, rightly, crazy. But there are more of them in the industry, despite my 1980s myopia, and they sell more records than women.
Pop's gender gap is growing – BBC research found that just 13 of the most popular 100 songs of 2018 were credited only to female acts – down from 35 in 2008, a move largely due to the recent popularity of artist collaborations. That Little Mix this week became the first all-female band to win the British group category at the Brit Awards  – a ceremony trumpeted in the press as being 'dominated' by women – is heartening, but, as yet, a tiny footnote in an awards ceremony that has been dominated by guys with guitars since its inception in 1977.
But the myth of meritocracy in music is too compelling to ever truly be unseated. Doesn't everyone, at some stage or other, hairbrush in hand, dream of being a popstar? Don't the deluge of TV talent shows tap into people's belief in the adage that talent will out?
But pop music is an industry like any other. And like every industry the world over, it's dominated by men at the top – an elite few at that – making meritocracy an insidious lie.
Thankfully music does many things: it makes us feel, it allows us to rise above the banal, the everyday. The data hardly matters, in the end. Kate Bush continues to inspire devotion among fans, she has now, at age 62, received national honours, and is beloved of critics and tastemakers the world over. She will endure.