When King Cetshwayo came to London
The King of the Zulus, Cetshwayo, turned defeat into diplomatic success after winning the hearts of the British public.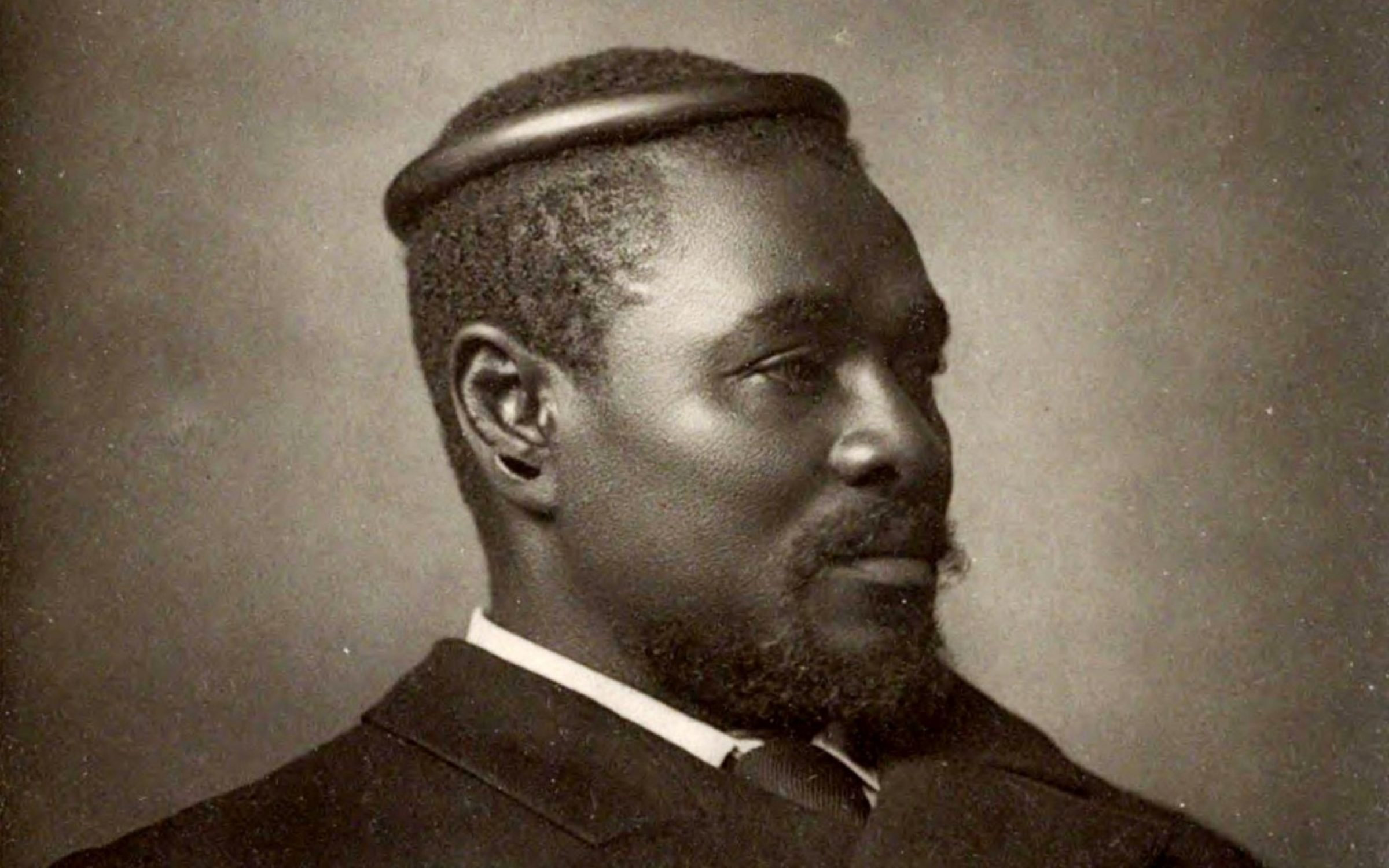 King Cetshwayo photographed by Alexander Bassano on Bond Street, London (1885). Credit: Wikimedia Commons.
In August 1882, a loud crowd gathered round a ship docked at Southampton. Aboard was King Cetshwayo of Zulu Land. The king had been dethroned in 1879 when his capital, Ulundi (the high place), had been raised by a vengeful British army after their devastating defeat at the Battle of Isandlwana. Incarcerated in Cape Town, Cetshwayo pleaded with Queen Victoria and various government officials to be reinstated to his lost throne. Aided by British colonial dignitaries, such as the Earl of Kimberly, Cetshwayo successfully lobbied the Liberal government under Gladstone to be granted an audience with the Queen and her ministers. His month-long stay in London was a unique social event for the British press and public. The grand chief of that valorous tribe had been depicted as a 'barbarous' tyrant by the media during the Zulu War, but having been deprived of his martial powers, sympathy overcame the ire that Isandlwana elicited and Cetshwayo was christened the 'Caractacus' of Africa.
Cetshwayo was born c.1830 to King Mpande. A bloody civil war between Cetshwayo and his brothers was duly waged to determine the line of succession. Cetshwayo eventually overwhelmed his rival siblings and in 1872 was crowned king of the Zulus. A capable diplomat, he recognised the advantages of having the British Empire for an ally. The Empire, however, harboured predatory policies of annexation and conquest for Cetshwayo's kingdom. In the eyes of colonial officials, an independent Zulu Land was a major impediment to complete imperial control of the region. After a minor incursion on British territory, the High Commissioner, Sir Henry Frere provocatively insisted that Cetshwayo disband his legions. This disproportionate response naturally enraged Cetshwayo and in early 1879, he amassed his forces at his capital and began his campaign against the Empire.  On the 22nd January, a Zulu army of 20,000 men engaged the British encampment at Isandlwana. The British force consisted of less than two thousand men. The surprise of the Zulu's swift mobilisation led to disarray in the British ranks and more than thirteen hundred perished. Several more defeats soon stained the pages of English newspapers, shocking their metropolitan readers. By then, Cetshwayo 'the villain' was receiving near-constant coverage.
Once the Empire had convincingly crushed the Zulu armies at Ulundi, a deposed Cetshwayo was transported to Cape Town. In prison, as the post-war pact between Britain and the Zulus disintegrated, Cetshwayo offered an ultimatum to his captors. He composed long letters to authoritative recipients in the United Kingdom, imploring their intervention and guaranteeing an agreeable settlement between Britain and the Zulus. His freedom, he argued, was their best chance to restore peace and order. The Earl of Kimberly expressed his opinion on Cetshwayo and his usefulness to the British government, saying 'he is a remarkable man' with 'great influence' over his compatriots. These endorsements and Cetshwayo's eloquent invocations of justice engendered a sympathetic reaction to his deposition. An audience was granted in 1882 and Cetshwayo set sail for England.
Arriving in European dress, he amazed his welcoming party with his command of English saying 'goodbye' to a clergyman who had pleasantly greeted the crownless king. Provisions were made for this peculiar diplomatic mission and a house in Kensington was commandeered to lodge Cetshwayo and his entourage. The interior of the grade II listed 18 Melbury Road was adapted to accommodate its exotic guests, but the remaining bits of English décor reportedly fascinated the exiled sovereign. Outside, a buzzing throng assembled to catch a glimpse of the black warrior king. The Times described the attention paid to 18 Mulbery Road – 'at times the ex-king would appear for a moment at the window… he was invariably greeted with cheers'. Cetshwayo recognised his newfound celebrity as a compliment, saying he was gladdened by 'the display of friendly feelings towards him'. In the following weeks, he toured military installations, colonial institutions and the Houses of Parliament. On the 14th August, he was received by Queen Victoria at Osborne House, on the Isle of Wight. The atmosphere was less amiable than Mulbery Road. The Queen had many officer friends who had fought at Isandlwana and a large number of her advisers cautioned her against too cordial an encounter with Cetshwayo. However, the Queen was highly impressed by his dignified manners and remarked at the end of their meeting that she respected her 'brave enemy'. She presented Cetshwayo with a silver cup to mark their mutual esteem and commanded her personal portrait painter, Carl Sohn, to produce a portrait of the king. At a meeting with Gladstone, Cetshwayo was informed that the British government supported his reinstatement to the Zulu throne. His mission was complete and he left an adoring public behind in Britain to quell the chaos that was consuming Southern Africa. During his brief stay, Cetshwayo was inundated with effusive letters. Christians attempted to proselytise the pagan prince. Chocolatiers offered samples of their new blends. Even a few emboldened admirers anonymously invited the king to tryst with them at a discreet location.
Having humiliated the rapacious invaders of his homeland, Cetshwayo's just cause for his unwanted conflict with Britain rightly garnered him support. Foes become friends when defeat is so magnanimously and genially met.