EI Weekly Listen — The joy of suffering by Candida Moss
The crucifixion lodged suffering at the heart of Christianity: to suffer was to be like Christ. This reframing of suffering had far-reaching consequences for world history. Read by Leighton Pugh.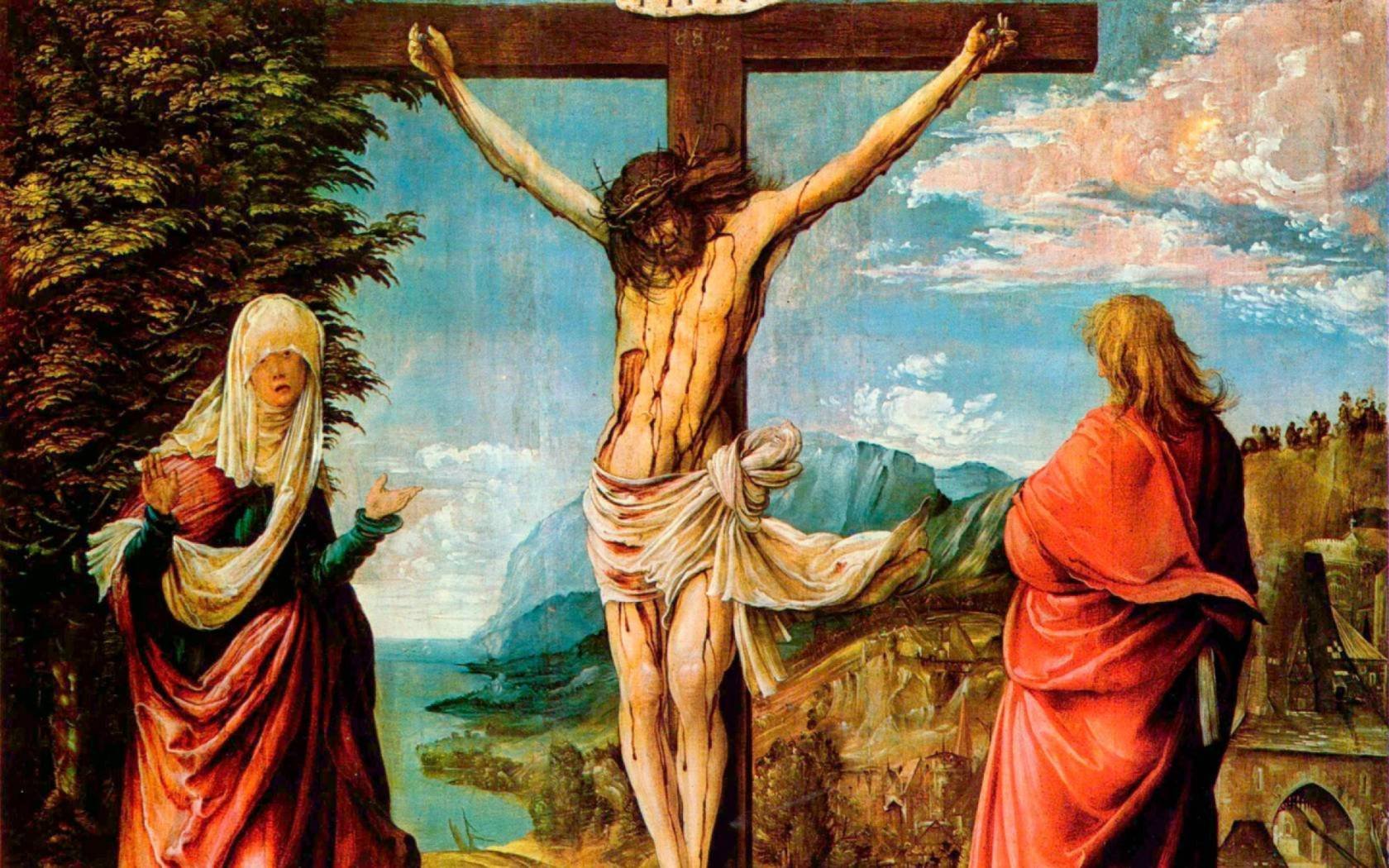 Jesus Christ on the Cross with St. Mary and St John, painted by Albrecht Altdorfer, circa 1512. Credit: Niday Picture Library / Alamy Stock Photo.