Worldview – China in the 90s: why did it rise?
February 26, 2021
Niall Ferguson, Helen Thompson and Rana Mitter join Iain Martin to explore what happened to China in the nineties, and what created the conditions for China's spectacular rise in the new millennium.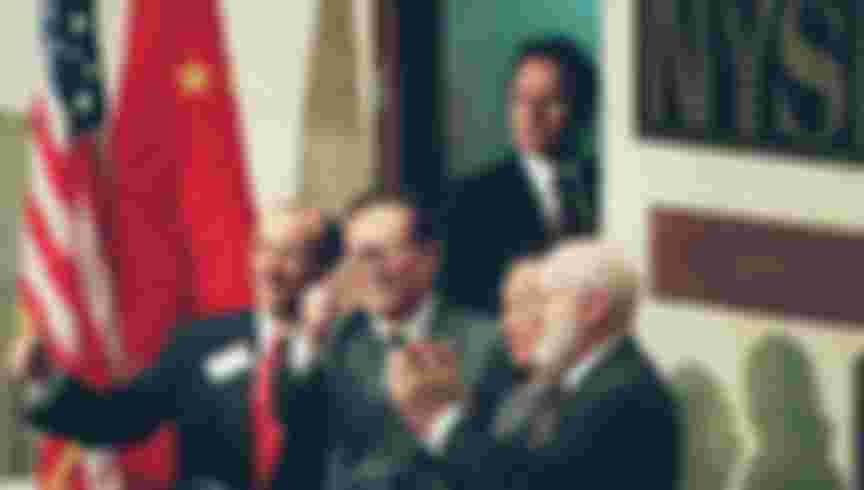 Chinese president Jiang Zemin opens trading on the New York Stock Exchange, October 1993. Credit: Timothy A. Clary / AFP via Getty Images.