Worldview — How to end a war
Where does war end and peace begin? And what role does diplomacy play in that transition?

In our latest episode of Worldview, host Adam Boulton is joined by historians Margaret MacMillan, Andrew Ehrhardt and Frank Gavin, as well as former European Commission High Representative for Foreign Affairs, Catherine Ashton.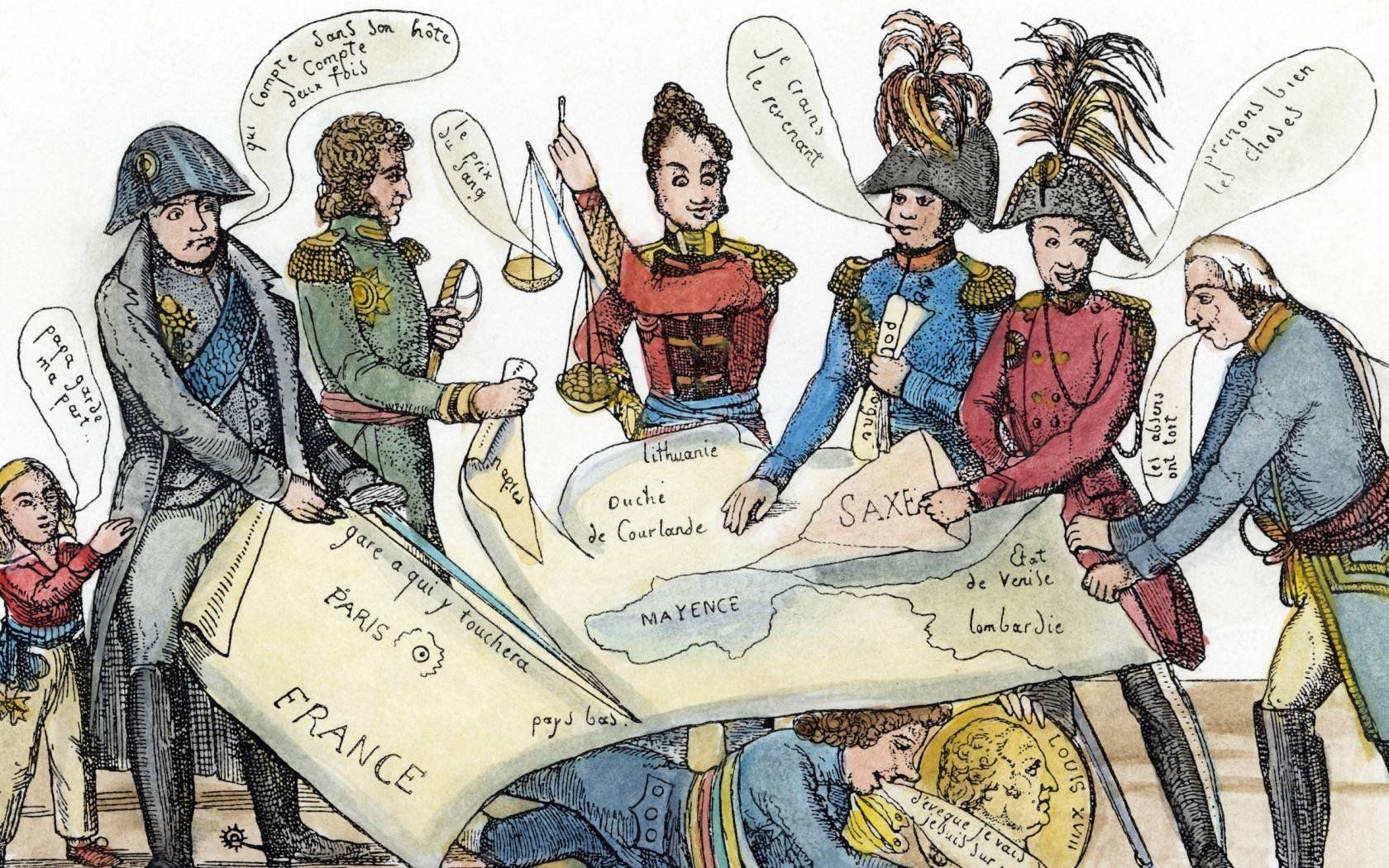 Satirical cartoon of the Congress of Vienna. Credit: The Granger Collection / Alamy Stock Photo