Worldview: Reflections on War — The World Remade
In this week's episode, Adam Boulton is in conversation with Beatrice Heuser, Baroness Pauline Neville-Jones and Frank Gavin discussing the roles of NATO, the EU and the UN today. How can these twentieth-century institutions tackle the challenges of the twenty-first century?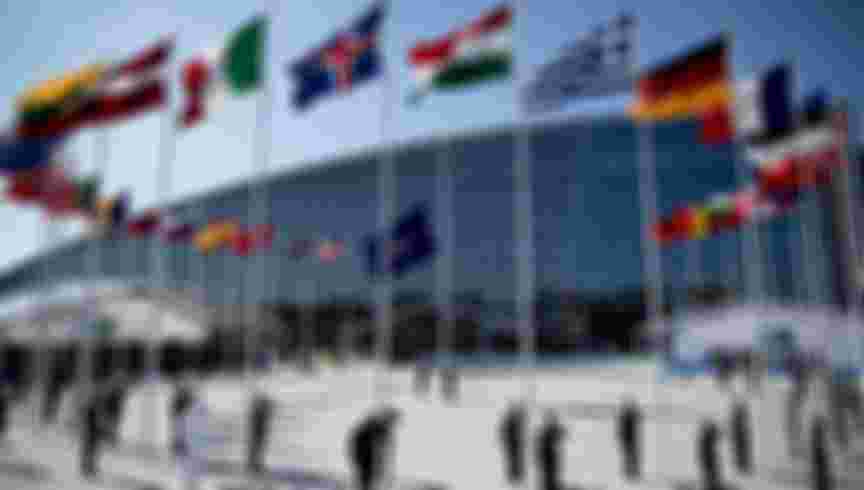 The flags of the NATO member states are hoisted during the ceremonial handover of the new NATO headquarters in Brussels. Credit: dpa picture alliance / Alamy Stock Photo.