General James Oglethorpe — a man of uncommon vivacity
He founded the city of Savannah and the state of Georgia, but this was just a short interlude in a life of conviction and adventure; shame and redemption.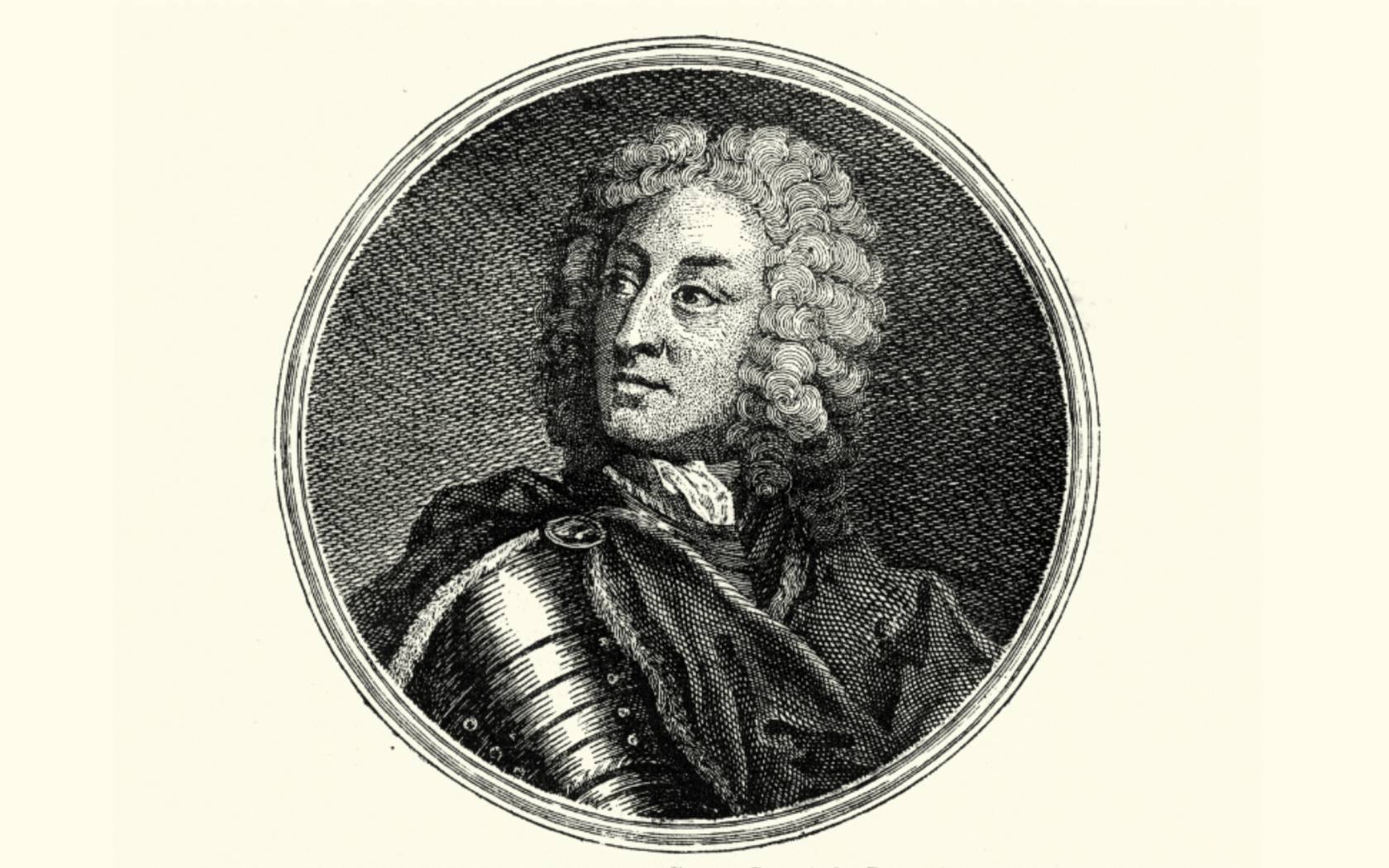 Engraving of a Portrait of James Edward Oglethorpe (22 December 1696 – 30 June 1785). Credit: duncan1890 via Getty
The Oglethorpe shopping mall in Savannah, Georgia, just off the Abercorn Expressway, has a reliable range of chain stores: a Barnes & Noble and an H&M, a Claire's Accessories and a Foot Locker. It has expanded since its opening in 1969 to nearly one million square feet. It is difficult to know what General James Oglethorpe (1696 – 1785) founder of the city of Savannah and the state of Georgia would make of it. I learned of him in elementary school in Savannah, in between pledging allegiance and tornado drills. He was the man who laid out the city in garden squares garlanded with hanging moss; cultivating swamps infested with alligators and rattlesnakes. He lived to see US independence, brought Chief Tomochichi – the head of the Yamacraw territory on the site of the present-day city – to England to meet the king, was court martialled by the Duke of Cumberland for an incident in 1745, and fought for Frederick the Great under a false identity during the Seven Years War. 'I know no man whose Life would be more interesting. If I were furnished with materials I would be very glad to write it,' said Dr Samuel Johnson, while James Boswell praised the 'uncommon vivacity of General Oglethorpe's mind, and variety of knowledge.'
Oglethorpe's life encompasses many contemporary themes: he was caught in deep divisions within Great Britain, including Scottish identity; he fell in and out of favour at the highest levels; he was equally invested in both sides of the Atlantic; and, despite being born to nobility, he was seemingly suffused with a genuine desire for social reform. He was ready to defend by arms his small free state in America. He was a founding father in spirit – although not officially – of the US, but no saint. Above all, he deserves to remembered and celebrated for the richness and idiosyncrasy of his life. He was a vital voice in eighteenth-century debates about slavery, loyalty, and how much control a state should exert, and his story is an essential prequel to American independence.
James Oglethorpe was the youngest of Sir Theophilus and Eleanor Oglethorpe's ten children. Theirs was a strongly military and royalist family, loyal to the exiled James II and the 'Old Pretender' James Stuart. His father had been first equerry to James II and his mother a lady-in-waiting to Queen Anne; it was no coincidence their son was called James. He was enrolled into Queen Anne's 1st Regiment of Foot Guards when only ten years old, attended Eton, and then, in 1714, Oxford, but was perfunctory in his attendance and notable for his absences. These were difficult times in England: this was the year Queen Anne died and was succeeded not by James III, but by the Hanoverian George I. The country was divided, with the Whig government supporting George I and Tory sympathies for James III. The Jacobite rising in 1715 complicated things further: the Oglethorpes actively supported the Jacobites, which led to a spell in Newgate prison for 'Mrs Oglethorpe' (either James' mother or elder sister) for forgery, debt and bribery of her keepers from whom she escaped as the bailiffs were carrying her before the judge.
While the rest of the family agitated, young James resigned his commission, headed for France and enrolled in the military academy in Paris. This was possibly down to his cousin, the Duke of Argyll, who led the forces against James Stuart and wanted James out of the way of trouble. When war between the Turks and the Austrian Empire broke out in 1716, Oglethorpe volunteered to join the army of the Imperial Commander, Prince Eugene of Savoy, for whom he became aide-de-camp. He travelled down the Danube with two French noblemen and in August 1716 he saw action in his first battle at Petrovardin (a victory), and the month-long siege of Timisora. He was also present at the two-month siege and Battle of Belgrade in the summer of 1717. Fifty-five years later he described the battle vividly to Samuel Johnson over supper, using red wine to mark the positions of the front lines on the tablecloth. This brutal 'Tatler-on-the-Danube' adventure gave him fighting experience and a network: he subsequently visited exiled British nobility and members of the European noble houses in Italy and France, including two incognito visits to the James Stuart in Papal territory in Urbino.
Returning to England a soldier, he tried to enlist into George I's army. But the family's Jacobite activities and a lack of money meant he was denied a commission. Unwilling to volunteer to fight against James Stuart, he resumed his studies. When he was twenty-six he inherited the family estate at Godalming in Surrey, and in the particularly contentious election of 1722 became the Tory MP for nearby Haslemere. But there was a short interlude before he took his seat: during a drunken brawl he was surrounded, drew his sword and killed a man. He spent five months in prison before being cleared of murder.
It was another seven years before he finally made his political mark: the death from smallpox of a close friend who had been committed to London's Fleet Prison for debt spurred him to form the Gaols Committee, one of the first great social inquiries by the House of Commons, known for its pioneering humanitarian concern for the thousands imprisoned simply because they were unable to pay their creditors. Under his enthusiastic chairmanship the committee met daily, made regular visits to gaols, and often dined together. He became convinced he needed to do something to help debtors on their release. The plan was to find a new home for Britain's 'worthy poor.' He set up a charitable trust committed to a new colony in America where released debtors might start a new life. It was granted a royal charter in 1732 by George II and – somewhat ironically given Oglethorpe's Jacobite leanings – the colony would be called Georgia. It would be governed by the Georgia Trustees and handed back to the crown after 21 years.
The purpose behind founding America's thirteenth colony appears to have been genuinely altruistic, if fanciful. It would be a place for honest and unfortunate Britons and for European refugees, and a place of religious tolerance. The motto of the charity's trustees was Non sibi sed aliis ('Not for self, but for others'). There was, of course, a benefit for England, emphasised to potential donors – Georgia would create a defensive buffer zone between the wealthy Carolinas and Spanish Florida, and offered the British further self-sufficiency: 'The Colony of Georgia lying about the same latitude with part of China, Persia, Palestine and the Madeiras, it is highly probable that when hereafter it shall be well-peopled and rightly cultivated, England may be supplied from thence with raw silk, wine, oil dyes, drugs and many other materials for manufactures, which she is obliged to purchase from Southern countries.' Oglethorpe was a keen horticulturalist and particularly hoped to grow mulberries for silk.
The first 115 settlers sailed from Gravesend with Oglethorpe in November 1732 on the ship Ann. In January 1733 they arrived in Charleston before heading down the coast, where Oglethorpe negotiated with Tomochichi, chief of the Yamacraw tribe of the Creek nation, for land. The two later became strong allies. Oglethorpe selected the Yamacraw Bluffs on the Savannah River as the site of his new settlement. In the summer of 1733, more colonists arrived.
Oglethorpe had been clear from the beginning: this would be hard work. Savannah and Georgia were designed according to the 'Oglethorpe Plan,' which was both societal, based on social equity and civic virtue, and architectural, designed through land distribution and civic planning. There would be neither aristocracy nor slavery, but yeoman governance, equitable land allocation, and secular administration. There would also be no alcohol. New settlers were granted fifty acres, including a town lot, a garden plot and a forty-five acre farm. Servants would receive a land grant of their own upon completing their term of service and no-one was permitted to acquire additional land through purchase or inheritance. It is quite possible to see zeal for this ideal as an attempt to create in Georgia a better version of English society, which might, in turn, have enabled Oglethorpe to achieve the changes in England he saw as necessary.
Oglethorpe returned to England in 1734 to enlist more settlers and raise further funds. He invited Tomochichi to accompany him, along with nine other members of the Yamacraw tribe. They stayed for four months and met the king at Kensington Palace, where Tomochichi – dressed in scarlet trimmed with gold – presented him with eagle feathers as a sign of peace. He also had an audience with the Archbishop of Canterbury and visited Eton. During their stay in London one of the chiefs, Stimalchi, contracted smallpox and died. He was buried in the graveyard of St John's in Smith Square, Westminster, the first burial of a Native American chief on British soil. No trace of the grave now remains; the churchyard is now St John's Gardens, wedged between the headquarters of fashion brand Burberry and the Home Office.
Oglethorpe stayed in England for three years, and when he returned to Savannah he was pleasantly surprised. There were over 200 dwellings and beautiful public gardens planted with apples, plums, pears, olives, figs, pomegranates, mulberries and vines. But the critical issue – which came back to bite him – was the hard labour involved. The charity's trustees had stressed to settlers that although they would have the lands forever, and free provisions for twelve months, those lands must be cleared and cultivated before they could reap a harvest in the hot tropical marshes, and they must keep guard against their enemies. The settlers began to rail against Oglethorpe's refusal to allow slavery – in contrast to the Carolinas – feeling that their workforce was too small.
There is no disputing that Oglethorpe did take a stand against slavery, at least in Georgia, and an Act was passed in parliament in 1735 prohibiting the importation of slaves, making Georgia unique among Britain's American colonies. 'Slavery is against the Gospel, as well as the fundamental law of England. We refused as Trustees to make a law permitting such a horrid crime,' Oglethorpe said. This was consistent with his social reform intentions, but it was also practical: Spanish Florida offered freedom in exchange for military service, so a Georgia dependent on slavery would be more vulnerable to Spanish attack. A few years later, when some of the colonists again requested slaves, he refused, declaring that if that happened 'he would have no further concern with the colony.'
The southern colonies at that time were on the edge of war with France, which held Louisiana, and Spain, which held Florida. Georgia's existence was one of several issues that worsened relations with Spain in the 1730s. Oglethorpe considered the conflict to be inevitable and returned to England in 1737 to lobby – successfully – for funds. He spent his personal fortune building up Georgia's defences and assumed a combined civil and military authority, to the displeasure of the trustees who grew increasingly discontented with his leadership. In 1739 Oglethorpe encouraged the Creek nation to attack Spanish Florida; this led to a series of raids in both directions. In 1742, the Spanish counter-attacked, and Oglethorpe won a decisive victory at the Battle of Bloody Marsh. But he then led an unsuccessful attack on St Augustine. This military activity caused rifts with other leaders in America, and was at the expense of his own position: the trustees, fed up of his lack of co-operation, developed a plan to divide Georgia and appointed William Stephens as its president. Stephens no longer deferred to Oglethorpe.
In 1743 Oglethorpe left Georgia for England in his ironically-named frigate, Success. He would never return. His falling out with the trustees ended in accusations of misused funds and a court martial, although he was acquitted. But at that point, he had not given up; he brought back from Georgia an important Chickasaw chief as his personal guest. His name is not known, but he had prestige enough to call his nation to war. When England formally declared war against France in April 1744, Oglethorpe hoped the chief could raise the Chickasaws in an aggressive campaign against the French in Louisiana. Oglethorpe also had time, in September 1744, to marry, aged 47, a 25-year-old heiress, Elisabeth Wright. The Chickasaw chief accompanied the newlyweds to Oglethorpe's Surrey estate.
By 1745 the threat was much closer to home: Bonnie Prince Charlie's Scots invaded England, and a French invasion of the South Coast was expected. Oglethorpe was commissioned by the Duke of Cumberland to raise a regiment in York to defend the east coast of England. The Success, which was laden with soldiers, stores, and arms, bound for Georgia, was diverted to Hull. In all, he had about 600 men, including the newly-recruited Georgia Rangers and the Chickasaw chief who found himself patrolling the North Sea coast instead of fighting the French in the Mississippi. The Scots got as far south as Derby before Cumberland blocked them. Oglethorpe galloped the troops across the Midlands; his instructions were to intercept the retreating Scots before they reached Preston in Lancashire, a miserable mission: 'These two days Marches being over a mountainous Country and the Roads excessive bad, some part of it the Hills covered with ice and the Valleys deep and thawd.'
On 13 December Oglethorpe and his troops reached Preston, having travelled 100 miles in three days, hard on the heels of the retreating Scots infantry. Cumberland gave orders to overtake the rebels before they reached Carlisle, close to the Scottish border. By 17 December the rear guard of the Scots were at Shap in Cumbria, some 30 miles south in north-west England. Oglethorpe's men marched north to Shap 'having had but very bad cover in the night before for the Horses, which rendered their condition much worse and many of them were left on the Road.' It was dark by the time they got close, the troops very fatigued, the horses exhausted, the ammunition wet and the snowy ground uneven. The rangers reported that the Scots were lodged in the town, their number unknown but the available intelligence suggested it was large and greatly superior in number. Cumberland sent orders to encircle Shap and cut off the Scots' retreat. Oglethorpe judged he was not in a position to attack the rebels with success.
This may well have been the correct military decision but Cumberland was incensed to discover, when he arrived at Shap, that the Scots had abandoned the town before dawn, saying: 'Had you done what I ordered you to do few of these people would have escaped.' Oglethorpe offered no excuse, bowed and withdrew, one of his men noting that he 'had never seen a man in so much distress as the General seemed to be.' Cumberland did not let it lie: Oglethorpe was charged with 'disobeying or neglecting orders and allowing the rear of the rebels to escape at Shap,' with the implication being that Oglethorpe was either a secret Jacobite or a coward. Lord Egremont – a longstanding ally and Georgia trustee – noted that the royal rebuke had the effect of turning even former friends away from Oglethorpe.
A court martial was held a year later in London. Although Oglethorpe's strong defence was convincing and he was acquitted of the charges against him and promoted to the rank of Lt General, it was the end of his active military service. Cumberland blacklisted Oglethorpe and his popularity suffered. In 1754 he stood for election in Haslemere and Westminster but lost both seats. He petitioned George II for his Georgia regiment to be reactivated, but the Duke of Cumberland saw this was not granted. Oglethorpe became 'bored, restless and bitterly resentful,' and in 1761 wrote to William Pitt the Elder that: 'The treatment I met made me retire from a world that did not want men who preferred the public to their private interest.' In 1750 the Georgia Trustees' ban on slavery was lifted as a result of lobbying from the colony. One can only imagine how thwarted he must have felt.
Thus began the most curious chapter of Oglethorpe's life: the missing years. Thanks to the painstaking detective work of the Georgia Historical Society, we now understand he embarked on a remarkable adventure fighting for Frederick the Great of Prussia in the Seven Years War. Wanting to avoid the awkwardness of an English general in the Prussian army, he used an alias: John Tebay, and a fictional reference from the Reverend William Fawcett of Kirkby Stephen in Cumbria. The Cumbrian village of Tebay is now better known for its gourmet service station at nearby Shap on the M6 motorway. This gives us a striking insight into his state of mind: Oglethorpe associated Tebay with his disgrace following the fateful decision not to pursue the Scots at Shap. This false identity was very nearly discovered: a former aide de camp to the Duke of Cumberland saw Oglethorpe with Frederick in 1758 and became suspicious of the deference Tebay was afforded. He wrote to England to check Tebay's references. The reply came from the reverend of Kirkby Stephen that this enquiry had given him 'no small trouble to find out' because 'as to John Tibby Esq there is no such person,' suggesting instead that it might be a bankrupt drover named John Deaby, which appeared to satisfy the enquiry. It is a mark of Oglethorpe's closeness to Frederick that he was known by the latter as 'Jack Roastbeef.' Oglethorpe fought alongside Field Marshal Keith, who died in his arms at the Battle of Hochkirch in 1758; he did not return to England until after the death of George II in 1760.
Oglethorpe's final quarter of a century appears to have been one of rehabilitation. He and Elisabeth settled down to a comfortable life between Lower Grosvenor Street in London and a house in Cranham, Essex. They hosted soirees attended by literary and artistic figures including Boswell, Johnson, the painter Joshua Reynolds, the poet Oliver Goldsmith, Irish statesman and philosopher Edmund Burke and English actor, playwright and theatre manager David Garrick. His old character shows through in an argument with Johnson about luxury: Johnson's view was that experience showed that men would always take the best they can get. Oglethorpe replied that: 'the best depends much upon ourselves, and if we can be well satisfied with plain things we are in the wrong to accustom our palates to what is high-seasoned and expensive.' Oglethorpe did not speak publicly about the increasing discontent in the American colonies, though it is thought he privately sympathised, and attempted to convince the government to negotiate a truce in 1777. Three weeks before his death in 1785 at the age of 89 he met John Adams, the first US ambassador to Great Britain, who had helped negotiate the peace treaty with Britain (and went on to become America's second President). Adams reported that Oglethorpe expressed a 'great esteem and regard for America; much regret for the misunderstanding between the two countries; and felt very happy to have lived to see the termination of it.'