Moina Mathers — High Priestess of the Belle Époque
An artist and occultist at the turn of the century, Moina Mathers' life is a celebration of female power and radical self-expression.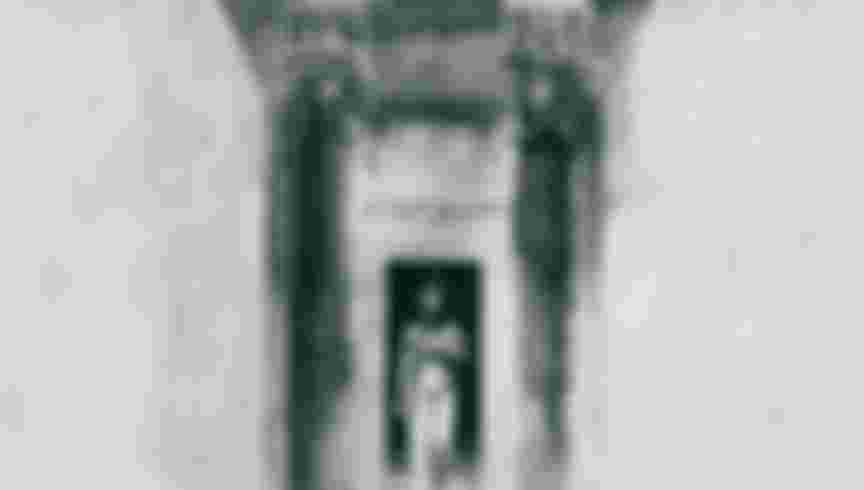 A sketch of Moina Mathers as High Priestess Anari, working the Rites of Isis, Paris, 1899. Credit: Bridgeman Images.
In 1888, a young art school graduate called Mina Bergson became the first female initiate of a newly founded secret society, the Hermetic Order of the Golden Dawn. Her paintings adorned the society's Tarot cards and temples. She performed magic rituals, perfected her psychic visions and, soon enough, the Egyptian goddess Isis herself was appearing to her in dreams to deliver metaphysical messages.
The century's great scientific leaps – including the Industrial Revolution and Darwinism, had left many feeling they were living without purpose or meaning in a world brutally emptied of wonder and mystery. New forms of mysticism, spirituality and artistic expression emerged as antidotes to what Max Weber called the 'disenchantment' of the universe. Through her magical practice and teachings Bergson, later known as Moina Mathers, became a pivotal figure in what scholars now call the 'occult revival' of late nineteenth-century Europe.
Moina Mathers was born Mina Bergson in Geneva in 1865, the second daughter and fourth child of Jewish parents Michal Bergson, a composer of Polish-Hasidic origin who studied under Chopin, and Kate Levinson the daughter of a Yorkshire doctor.Mina grew up immersed in her father's music and creative energy, which she harnessed into her drawings and paintings. She also inherited a taste for spirituality from her mother, whom her eldest brother Henri described as 'a woman of superior intelligence, a religious soul in the highest sense of the word, whose goodness, devotion and serenity, one might almost say saintliness, were admired by all who knew her.' Such maternal depth perhaps inspired one of Mina's core beliefs: 'Woman is the magician born of Nature by reason of her great natural sensibility.'
Her father's rocky career and mounting money problems led the family from Geneva to Paris, and finally London in 1869. Her brother Henri stayed behind in Paris where his academic achievements had earned him a full scholarship in a high-ranking lycée. He grew up to become the most influential philosopher of the belle époque, a Collège de France professor and a Nobel prize laureate.
Though she was never as famous as Henri, Mina also showed great promise from a young age. At fifteen, she was admitted to the Slade School of Fine Art where she amassed an impressive number of awards and scholarships.  The Slade set itself apart from other institutions by offering equal opportunities to male and female students. For the rest of her life she never expected anything less.
During her second year at the Slade, Mina met Annie Horniman, the daughter of a wealthy Quaker tea merchant.Despite their socio-economic and religious differences, the two women became captivated with one another, a bond that lasted for life. After graduating, they resolved to maintain the independence they had experienced as students, even if it meant defying what was traditionally expected of women. The day Mina met her future husband, as though to convince herself that their freedom pact could never be undone, she assured Annie, 'I won't marry him.'
Mina and Samuel Liddell 'MacGregor' Mathers first locked eyes at the British Museum in 1887.They were perhaps surrounded by the Egyptian antiquities Mina had been obsessively sketching for months. Or perhaps they had been sitting in the reading room where Mathers fuelled his own obsessions: ritual magic, alchemy, and religious symbolism. He was like no man Mina had ever encountered. Eleven years her senior, he was a seasoned occultist with intricate knowledge of the ancient symbols that fascinated her. As a follower of the anti-vivisectionist and women's rights advocate Anna Kingsford, he practiced vegetarianism and upheld feminist principles, which no doubt impressed the young artist.
Mathers was a capricious and impulsive man who frequently adopted imagined identities — in his youth he had posed as an army lieutenant and he later presented himself as a descendant of the Clan MacGregor dubbing himself 'Count of Glenstrae.' But he was highly intelligent and charismatic, and Mina never left his side. Horniman worried he would distract Mina from her art, and perhaps from their own relationship. No doubt to keep her dear 'Bergie' (as she liked to call Mina) close, Horniman offered the couple lodging on her family estate in Forest Hill, London, and for years she used her vast fortune to keep them financially afloat.
A year after she met Mathers, Mina was initiated into the Hermetic Order of the Golden Dawn, and the year after that, the two were married in London.Mina became Moina, to honour her husband's alleged Celtic origins. She also went by Vestigia, after her chosen motto 'Vestigia Nulla Retrosum': 'I never retrace my steps.'
The official story of the Golden Dawn is full of holes. In 1887 a coroner named William Wynn Wescott claimed to have decoded an ancient manuscript in which he discovered fragments of mystical rituals and the address of an adept of Rosicrucianism living in Germany, Anna Sprengel, who later authorised him to found a British branch of a secret organisation.Wescott invited Mathers and others to join him, and together they established the Isis-Urania Temple of the Hermetic Order of the Golden Dawn in London. On closer inspection however, the manuscript was far less ancient than Wescott suggested, and he appears to have invited Mathers to start the Order weeks before obtaining Sprengel's instructions on how to do so. Most crucially, there is no evidence Sprengel ever existed. Despite its murky origins, the Golden Dawn soon attracted many notable members including West End actress Florence Farr, poet William Butler Yeats, Irish republican revolutionary Maud Gonne, and later, the occultist and cult figure Aleister Crowley.
In Moina's words, the chief purpose of the Order was the study of 'hidden knowledge.' If they swore themselves to secrecy, initiates were promised access to 'theological notions on a much higher plane than the dogmas taught to the ordinary worshipper.' This knowledge was obtained through the erudite study of ancient symbols and texts — Yeats recalled that he and Moina copied 'the Jewish Schemahamphorasch with its seventy-two names of God in Hebrew characters'— as well as through paranormal methods: Moina mastered the arts of 'skrying' and astral projection to transport herself to non-physical planes and report back on her findings. For years, the married couple acted as the centre around which the Order's activities gravitated. The group would gather in their home on the Horniman's family estate and spend candle-lit evenings listening to Moina describe scenes from her past lives and those of her friends in vivid detail.
In a world where women seldom made a living as artists, the Golden Dawn offered Moina an outlet for her creativity. Her drawings embellished the society's secret documents and temple walls, her designs became set pieces for the Order's rituals, and she immortalised her husband, in full ceremonial garb, in a striking oil portrait. In 1899, the couple enthralled bohemian Parisians with an immersive production of the Rites of Isis at the Théâtre La Bodinière. On stage, draped in her 'high priestess' robes, Moina invoked and embodied the spirit of the Egyptian goddess. This breach of secrecy was no doubt motivated by the scarcity of the couple's funds, but Moina insisted that it had been authorised, via dream message, by Isis herself.
The performances were so mesmerising that a movement of occult-curious Isis enthusiasts appeared in Montmartre, attracting the attention of the French press. In a rare interview, Moina used her new platform to push a mystico-feminist agenda explaining '[t]he idea of the priestess is at the root of all ancient beliefs' and lamenting that '[o]nly in our ephemeral time has it been neglected.' She believed that masculinity and femininity were complementary energies present in equal measure in each person, and in the divine. Her views were consistent with the Golden Dawn's official pledge which featured gender equality as one of its founding principles.
Mounting tensions within the Order, sparked mainly by Mathers' mercurial temperament and controlling tendencies, culminated in the couple distancing themselves from the group in the early 1900s. They continued their occult activities from Paris where Samuel Mathers died in 1918 from the Spanish flu.After her husband's death, Moina returned to London and founded a new secret society, the Alpha and Omega Temple, which she presided over as 'Imperatrix' until the end of her life in 1928. She left a lasting impression on all those who knew her. In 1925, three years before her death, even though he had not heard from her in decades, Yeats dedicated a book on occultism to 'Vestigia' whose 'mysterious gifts were held by all in affection.'
The story of Moina Mathers does not fit the mould of popular women's history, which often boils down to the celebration of a handful of exceptional characters. Moina's life shows that such broad categorisations are far from straightforward. In the decades around 1900, she played a key role in an 'occult revival,' a general movement of suspicion against the perceived excesses of materialism and rationality. For the women at its heart, this movement took on an even deeper meaning. Costumed rituals, supernatural happenings, and spiritual awakenings allowed Moina to abandon herself to forms of liberty and creativity she would not have been granted elsewhere. Hidden outside the line of vision of societal expectations, she was able to carve pockets of freedom for herself, and her female friends, in which they could live on their own terms.
Moina Mathers never followed in the footsteps of 'great men.' She chose her own path. From the moment she became aware of her special gifts, her life became a celebration of female power and radical self-expression, and, following the motto she chose for herself, she never looked back.