Abba and engineering: how Swedish music took over the world
Themes:

The Lost Decade - 1990s Week on Engelsberg Ideas
Pop became Sweden's biggest cultural export in the 1990s when the hit machine went into overdrive. The roots of it lie in the 1970s and the Swedish love of manufacturing.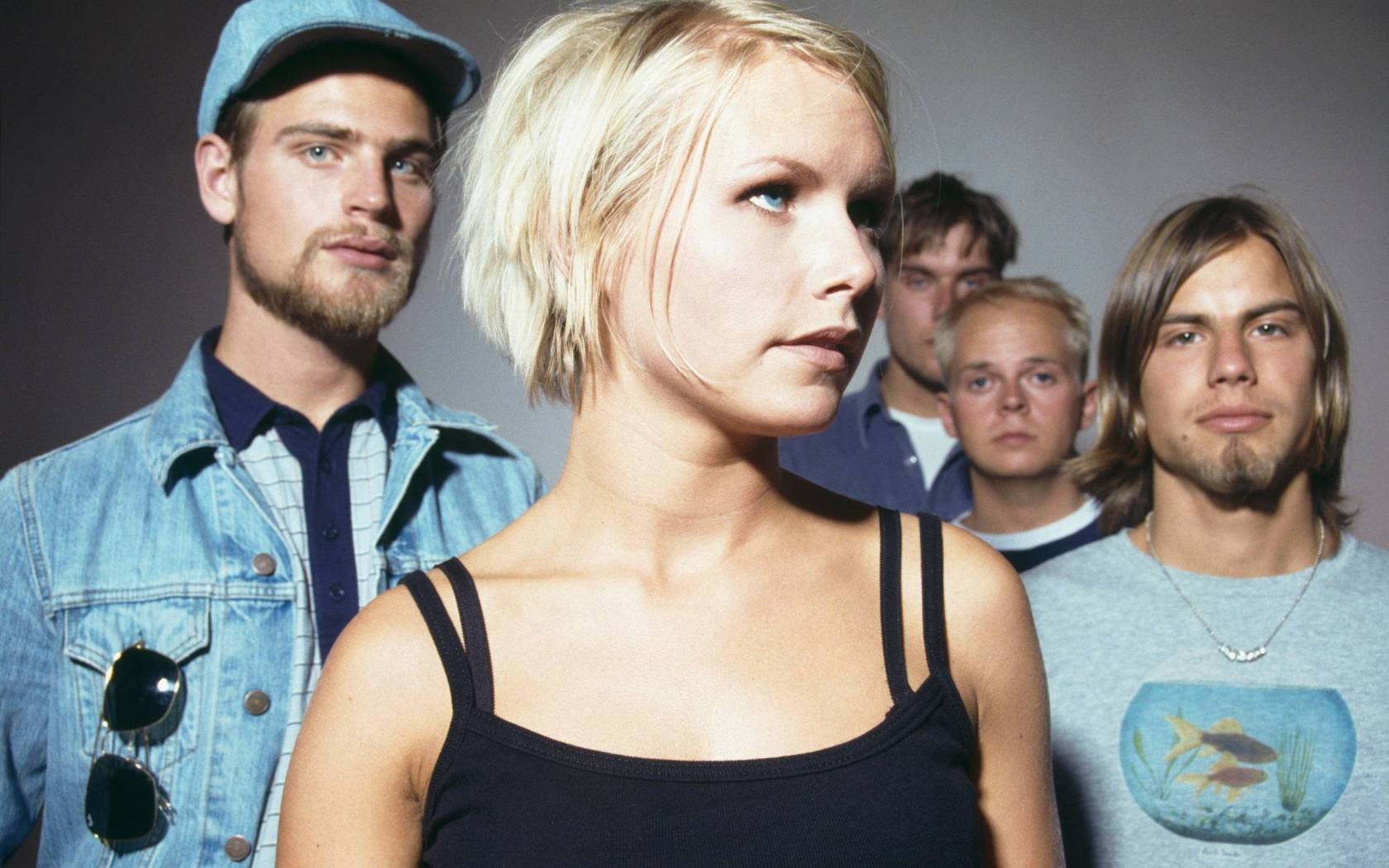 Swedish pop group The Cardigans, circa 1997. Credit: Andy Willsher/Redferns/Getty Images
O, the smugness of the Swedes. That faint whiff of being the chosen people, if you could be chosen without recognizing the silly notion of a god.
But we have to start with Abba, of course.
Something happened to the Swedes when Abba got on that stage in the Brighton Dome in 1974, to perform their winning Eurovision rendition of 'Waterloo'. Any Swede that had ever been to school at the time knew Sweden was a 'small, open economy'. Everyone knew that exports were the source of all wealth: iron ore, lumber, ball bearings. They knew – with a touch of pride – that Swedish oats had kept the hansom cab horses of London in fodder. But that night a whole new world market seemed to open up.
Music? Swedish music?
Well, why not?
Stikkan Andersson, Abba's handlebar-moustached manager, certainly thought so. He had started out almost 25 years earlier writing lyrics and songs of the particular quality Germans, Scandinavians, Slavs and Hebrew-speaking Jews call 'Schlager'. Perched on an evolutionary branch somewhere between Irving Berlin and the Pet Shop Boys, this was where the money was, and Stikkan Andersson certainly had a nose for money. He had already written a long string of hits, some of them international, if you count Germany as the world, but he had never been close to anything as big as Abba.
What happened in the next ten years changed lives. The lives of the four members of Abba and of Stikkan Andersson, but it can be argued it permanently changed more or less every Swede's life. There was a new dimension, new possibilities, new choices. Sweden was a credible world player on the music market. Maybe even a potential superpower.
Twenty years later, in the 90s, the potential had been realized. Sweden, some said, was the third largest music exporter in the world, after the US and the UK. At the end of the decade the royalty payments from foreign markets were twice that of the US per capita. Roxette and Ace of Base, Army of Lovers and The Cardigans, Robyn, and quite a few others, were solid international stars. Behind the scenes a new generation of Stikkan Anderssons – most prominently Denniz Pop and Max Martin – sprouted. No more schlager, but gold or platinum pop, written and produced for Britney Spears and Backstreet Boys, 'N Sync and Celine Dion. As the 90s turned into a new millennium, the stars kept coming to Sweden for their songs.
Pink. Usher. Justin Bieber. Taylor Swift. Christina Aguilera. Ariana Grande. Katie Perry. Ed Sheeran.
Can you blame the Swedes for getting a little full of themselves?
Of course, the need for an explanation grew. Why Sweden? Since the idea of being a chosen people was too complicated, the Swedes settled for the second-best option: the excellence and wisdom of Swedish choices, at least since the introduction of the welfare state. Probably even before that.
First of all, there were the municipal schools of music, all over Sweden. Any and every elementary school kid had, at least since the late 60s, the opportunity to learn to play an instrument. It usually started with the recorder, a dreary little flute that could kill off musical interest in a prodigy, but the lucky ones swiftly moved on to guitar, piano and so on.
Secondly there was the Swedish school and its hallmark commitment to independent thinking among students and progressive teaching in general. It was sure to produce creative thinkers, with a strong sense of individuality and confidence, right?
Then, of course, it was the entire Swedish welfare state. Swedes had blessed themselves with a unique sense of security that undoubtedly spurred creativity like nothing else.
You can imagine the insufferable conceit of a Swedish discussion along these lines:
'We need to recognize the immense importance of the tax funded municipal schools of music around our country.'
'And don't forget how we encourage independence and individuality in our students, rather than cramming them with discipline and stuffy knowledge.'
'Oh yes. And then there's the fact that no Swede has to be afraid to fail.'
'Indeed. It's such a blessing.'
Granted, all of these explanations probably contain grains of truth, as do several others. Swedes are pretty good at English. Sweden is a small country, prone to clustering. The Swedish self-image of being the most modern country in the world makes Swedes keen to keep up with trends.
But the self-gratulatory tone also reeks of self-deception. So, let me offer an alternative, or at least a little bit of nuance.
With the exception of the internationally lesser-known Leila K, a chaotic legend of Amy Winehouse-like stature, most Swedish music of the 90s was of a certain kind. It wasn't wildlife. It was domesticated. Nothing wrong with that. That's pop for you. But it's still true. Even later, raunchier international Swedish acts, like The Hives, are really bunny rabbits.
Part of domesticity is a lack of unpredictability. Abba set the stage. Swedish pop is as reliable as a Swiss watch. It does everything it's supposed to, but it rarely, if ever, changes any basic parameters. It's professional. It may be very good. It may even, from time to time, be the best, but it's the best at something someone else invented.
So, here's my suggestion: the marvel of Swedish music is not a triumph for the creative spirit. It is another triumphant act in the long running story of Swedish engineering. At heart Swedes aren't artists, we're engineers. We like certainty. We like numbers and measurability. We like to understand stuff and then feel safe, ensconced and in control.
We started with mining and fortification. We went on to building canals and railways. Then came the ball bearings and adjustable spanners, admittedly innovations, but still. From that point it was a small step to social engineering. And on we went.
I and a few friends happen to have lunch with Björn Ulvaeus of Abba from time to time. I once asked him how much unpublished material from his Abba days he had in his files. 'None,' he answered. 'I want everything to be perfect. If it was, we recorded it. If it wasn't, there was no point in keeping it.'
That's the reasoning of an engineer – why keep a dud prototype? – rather than an artist. And, lo and behold, Björn Ulvaeus has said many times that he really wanted to study engineering at Stockholm's Royal Institute of Technology.
It's really no great mystery that music caught the attention of the Swedish engineering spirit. Are there any other cultural phenomena more suited for reverse engineering? It doesn't necessarily make you a plagiarist. A skillful reverse engineer can become a true and, within the boundaries of tradition, original master of his or her craft, as many Swedes in pop are.
This is why international artists come to Sweden for their songs: it's the most reliable garage to service their cars.
The same applies for other creative businesses where Swedes have been successful since the 90s. The Swedish brands Acne, Whyred, WeSC and Nudie offer professionally executed jeans, chinos and shirts of traditional predictability. Ikea's worldwide influence on home decor is based on copying expensive furniture and reengineering it into something much cheaper, and the customer needs to do all the work putting it together; to be his own engineer.
Ironically, the more truly creative Swedish contributions to pop culture since the 90s are probably the very engineered sounds of electronic dance music, EDM, by the late Avicii and others, and the hands-on creations of the gaming industry, like Minecraft.
Is the engineering-view of the Swedish music marvel discouraging? You could argue it is. There is a difference between pornography and actual sex. Knowing how to do something very well is admirable, but it lacks the originality of the authentic.
On the other hand, the reason for the domination of Swedish music in the 90s may be much simpler.
Anyone who went to school in Sweden in the 1970s had something called 'the fun hour' on Fridays. The students were supposed to fill it with whatever they thought was an appropriate start to the weekend. In the 70s it usually meant that a gang of girls took some boys hostage and lip-synced to Abba on a stage made of desks.
Week, after week, after week.
All of those kids were 20-something in the 90s. They just kept on going.
More from The Lost Decade - 1990s Week on Engelsberg Ideas