Christopher Coker, 1953-2023
Christopher Coker, a formidable scholar of international relations and supporter of Engelsberg Ideas, has died at the age of 70.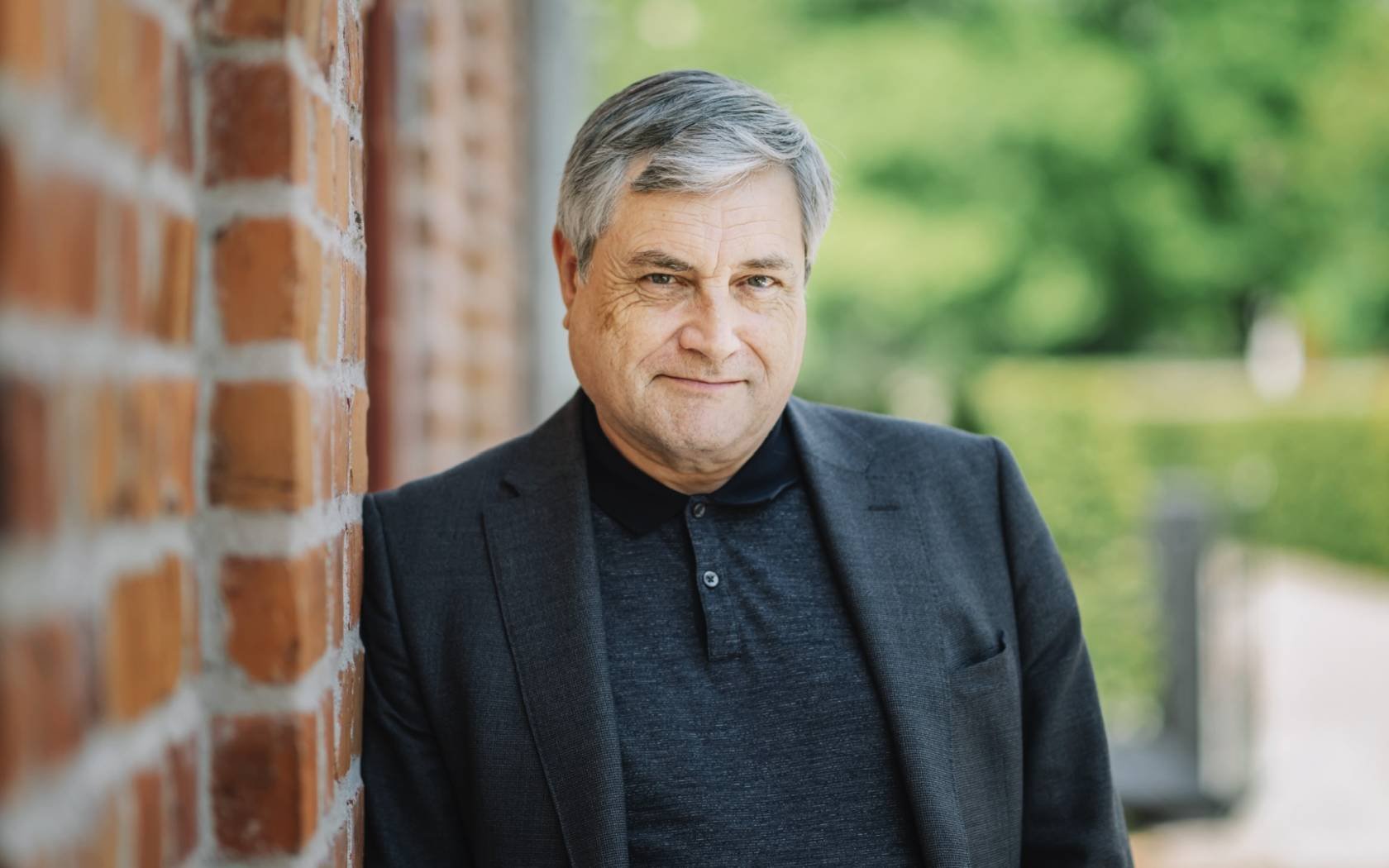 Christopher Coker at the Engelsberg Seminar
Christopher Coker, former Professor of International Relations at the London School of Economics and Political Science and Director of LSE Ideas, has passed away at the age of 70. Professor Coker was a formidable and prolific scholar of politics, power, and war in the twentieth and twenty-first centuries.
The author of 27 books, Professor Coker was a contributor to numerous areas of international relations, from US foreign policy to the changing nature of conflict to the fictional and philosophical foundations of global politics. A professor at the LSE for nearly 40 years, he taught and supported countless students during his tenure and, in 2008, led the establishment of LSE Ideas, one of the world's foremost university think tanks. He twice served as a member of the Council of the Royal United Services Institute, a former NATO Fellow and a regular lecturer at defence colleges in the UK, US, Rome, Singapore, and Tokyo. He had also been a Visiting Fellow at the National Institute for Defence Studies in Tokyo, the Rajaratnam School for International Studies Singapore, the Political Science Department at Chulalongkorn University, Bangkok, and the Norwegian and Swedish Defence Colleges.
His publications include Rebooting Clausewitz (Hurst, 2015), Men at War: What Fiction Tells Us About Conflict, From The Iliad to Catch-22 (Hurst, 2014), The Improbable War: China, the US and the Logic of Great Power War (Hurst, 2015) and Future War (Polity, 2016). 'Few books have both impressed and depressed me in equal measures as much as this one has done', Malcolm Murfitt wrote of Professor Coker's final book, Why War? (Hurst, 2021), in the Literary Review. 'It demands your constant attention and rewards you for it.'
In 2019 Professor Coker published The Rise of the Civilizational State (Polity, 2019). He developed the book's themes in Engelsberg Ideas, writing on the dangerous manipulation of historical narratives for 'civilisational states'. Two years before the Russian invasion of Ukraine, he warned of the threat of revanchist Russian nationalism, tying it to the intellectual contributions of Oswald Spengler. 'Like Spengler, there are Russian nationalists who feel that their own civilisation is measured by the seasons and pace of growth – and the more pessimistic, feeling that winter is already setting in, are given to dreaming of one heroic last act.' He continued: 'If you visit Moscow you may see cars with bumper stickers proclaiming 'To Berlin!' and 'We can do it again!''
Professor Coker's pieces for Engelsberg Ideas displayed the vast and eclectic array of sources, themes and ideas that he employed in his study of the past, present, and future of global politics throughout his career. 'I am not a historian', he explained, 'I'm a political scientist, but I'm fully conversant with how historical myths and manufactured narratives made history what it is.'
Professor Coker was a returning speaker at the Ax:son Johnson Foundation's Engelsberg Seminar in Sweden and a supporter of Engelsberg Ideas from its inception. 'Chris had an extraordinary sense of humour, sometimes dark and cynical which exhibited his active mind, and he had that rare ability to access all of his knowledge immediately and invoke quotes and whole paragraphs of text,' reflects Mattias Hessérus, Director of the Ax:son Johnson Institute for Statecraft and Diplomacy. 'He didn't like to think of himself as a researcher, for he was a thinker and philosopher who spent his life grappling with and writing about what it means to be human. His interest in war and conflict was linked to his desire to explain and understand human nature and the human condition. In my view, he was one of the most profound thinkers of this day and age on history and contemporary culture.'
Through his writing and work with think tanks and policymakers, Professor Coker focused on the tangible uses of his scholarship for the study and practice of international politics. 'We don't know how universal the wish for liberty is', he wrote in his final piece for Engelsberg Ideas. 'We don't stand at the end of history, from where we can look back and see the 'inevitable triumph' of freedom.' The quest for liberty in history had wrought damage and set in motion consequences beyond the original thinking of policymakers, he argued. Yet that could not mask the imperative of seeking such freedoms because, Professor Coker wrote, 'from a passing knowledge of the twentieth century, we know the appalling consequences of believing that they don't'.