Show's over: the case against a cultural boycott of Russia
In the rarefied world of classical music, famous Russians who have yet to criticise their country's invasion of Ukraine have had global invitations withdrawn. But while many have made no bones about supporting Putin in the past, we should think hard about how to fairly treat artists from aggressive and authoritarian regimes.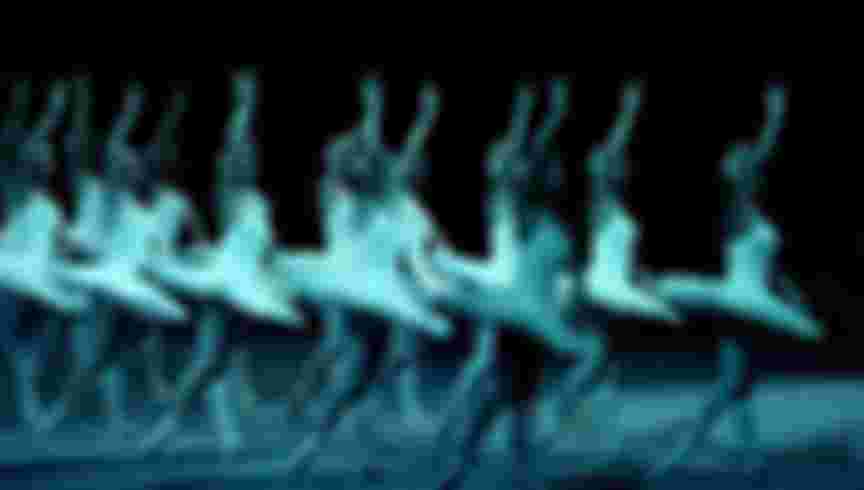 Members of the famous Bolshoi Ballet performing Swan Lake. The company have been disinvited to London's Royal Opera House. Credit: John James / Alamy Stock Photo
On 23 February, the celebrated Russian conductor Valery Gergiev had a calendar that, like every year, was filled with high-profile concerts. A few days later, his career had crumbled as venues cancelled his performances, he was forced to resign as chief conductor of the Munich Philharmonic, honorary president of the Edinburgh International Festival  and his management dropped him. Gergiev is a longtime public supporter of Vladimir Putin and had not responded to the organisations' demand that he denounce Russia's invasion of Ukraine. Gergiev's compatriot Denis Matsuev, a globally renowned concert pianist, also faces eradication from the world's concert stages. Moscow's Bolshoi Ballet has been disinvited by London's Royal Opera House. Geopolitics has captured the august world of classical music. However, we ought to think twice before demanding Russians' collective removal.
For as long as nation-states have existed, they have argued, bickered, and intermittently fought wars. Musicians, for their part, have constantly transcended borders by performing and living in other countries, making music with foreign colleagues, and performing works by foreign musicians. Even during the Cold War, musicians and ensembles from the Warsaw Pact performed in the West, and vice versa. The East German tenor, Peter Schreier, for example, was for many years the world's most sought-after Evangelist in Johann Sebastian Bach's Matthew Passion. When Putin annexed Crimea in 2014, meeting international condemnation, Russian musicians – even those who, like Gergiev, supported the annexation – were welcomed abroad. They faced enormous criticism, but concert halls and opera houses decided that artists should not be expelled on account of their political opinions.
Now Gergiev has been disinvited from conducting upcoming concerts at New York's Carnegie Hall. Between the 25th and the 27th of February, the Moscow-born conductor of Ossetian origin was supposed to have led the Vienna Philharmonic in three concerts with Russian pianist Denis Matsuev the soloist. But since both have links to Putin and had not denounced Russia's invasion of Ukraine before the deadline set by the organisations, they were shown the door. Gergiev has also been uninvited from conducting the Vienna Philharmonic Orchestra's remaining US concerts. Italy's La Scala, where Gergiev is currently conducting performances of Piotr Tchaikovsky's opera Queen of Spades, has also announced he will be kicked out unless he condemns Russia's invasion of Ukraine. The Munich Philharmonic, where Gergiev is chief conductor, likewise issued an ultimatum, and the Rotterdam Philharmonic Orchestra announced it would cancel Gergiev's planned September festival. The Royal Opera House at London's Covent Garden, in turn, cancelled a planned visit by the Bolshoi Ballet, and the Royal Moscow Ballet has been uninvited from Dublin City University.
I'm one of many national security analysts who argue that Russia's punishment for the invasion of Ukraine should include economic sanctions; bans on Russian airlines; a ban on Russia in international sports competitions; and the suspension of Russia's participation in the Eurovision Song Contest. In such competitions, the contestants function as their countries' ambassadors.
The vast majority of artists, however, represent only themselves. Yes, like any ordinary citizen, many of them have political opinions and some of them express those opinions. Gergiev and Matsuev have publicly and repeatedly supported Putin. For Gergiev, Russian government financing has been instrumental – forgive the pun – in his spectacular revival of Saint Petersburg's Marinsky Theatre. To keep giving them a platform in the West may have seemed like Western orchestras were not doing their part to punish Russia.
But the moment an artistic organisation starts banning musicians on political grounds it faces an unsolvable dilemma. Today, that means deciding what to do about Russian artists who publicly say they love their country but have expressed neither support nor condemnation of Putin. Kirill Petrenko, the Berlin Philharmonic's chief conductor, swiftly denounced the invasion of Ukraine. In the war's first 48 hours, however, most other leading Russian musicians said nothing.
And similarly, how to treat Chinese artists who don't condemn their government's persecution of the Uyghurs? And should Gustavo Dudamel, the conductor of Venezuela's famous Simon Bolivar Symphony Orchestra, have been barred from concert stages the moment Hugo Chavez became a dictatorial leader? What about the celebrated Russian soprano Anna Netrebko, who in 2014 expressed support for the self-declared independent republic of Donetsk and made a donation to its opera house? At the time of writing, she hasn't been disinvited from any concert stages, but the day after the invasion she withdrew from a concert in Denmark. She then called on Russia to end the war – but also published a photo of herself holding hands with Gergiev.
There's also a practical aspect to consider if concert halls and opera houses bar further politically problematic performers. Russia is one of classical music's superpowers. Opera houses and concert halls feature a plethora of phenomenal Russian musicians. If every Russian artist who doesn't condemn Russia's actions were to become persona non grata, the arts would suffer. Yes, orchestras would find replacement conductors and soloists – but certainly of lesser calibre. And if Western opera houses and concert halls disinvite more than a couple of Russian artists, it's virtually guaranteed that Russia and will reciprocate.
Until his death in 1975, the Soviet composer Dmitri Shostakovich struggled with his relationship with the Kremlin. Sometimes he leaned towards opposition; during other periods he was very much an official Soviet composer. Even so, he was welcome in the West. After the Second World War, Herbert von Karajan — who had joined the Nazi Party not once but twice — was celebrated on Western concert stages. East German and Soviet opera singers too were regular visitors in the West, even though some were not just pro forma Communists but committed ones. In 1958, a 23-year-old from Texas named Van Cliburn won the Soviet Union's first Tchaikovsky Competition. Concert stages have endured many politically repulsive and geopolitically inconvenient artists, not to mention many personally repugnant ones.
Supporting an invasion of a peaceful country certainly crosses the line of acceptable views. But if we make generally unpalatable political views a yardstick for performers, we risk going down the path of Joseph McCarthy. We will face declining musical quality on our concert stages. And we will face a cultural cold war that we managed to avoid even in the Cold War.