The quest for Vino and Veritas
The journey into wine is almost like a pilgrimage, with many new encounters and friends along the way.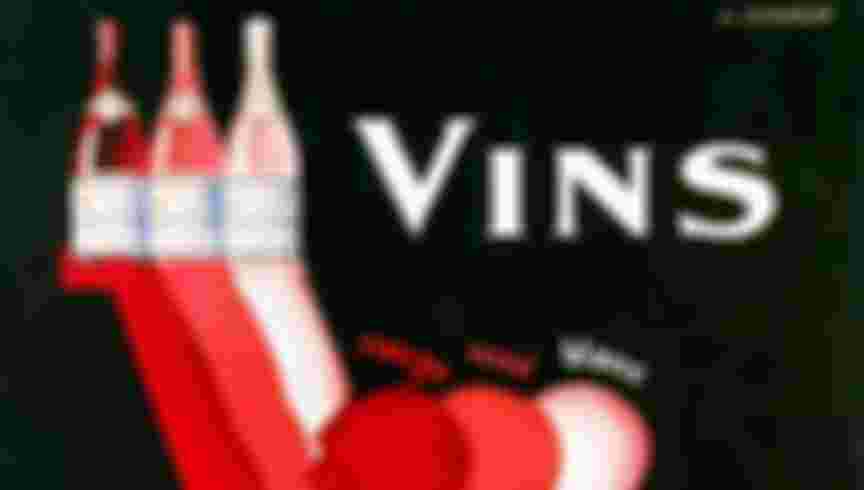 Vins Camp Romain 1929 poster. Credit: Lordprice Collection/Alamy
It often takes foreigners to make you appreciate your own culture. Although French-born and brought up in a wine-loving family, I had never understood the appeal of what my mother called 'the divine beverage.' I did not like the taste at all. Wine was an alien territory, especially with its arcane Bordeaux 1855 classification system, ranking wine from first to fifth growths (crus), not to mention the different Châteaux. I felt wine was not for me: too adult, too sophisticated, too snobbish perhaps.
The documentary film Mondovino by Franco-American director, polyglot, and citizen of the world Jonathan Nossiter, screened at the Cannes Film Festival in 2004, changed this, and deeply piqued my curiosity. "Wine is dead" says the legendary Languedoc vigneron Aimé Guibert at the beginning of the film, while billionaires in North America and aristocrats in Italy explain their take on their (very) lucrative business. There is passion and there is greed, dishonesty, and inspiration in equal measure. What if wine was a civilisational battleground in our globalised world, I wondered? Mondovino got me thinking, but I was still not drinking the potion.
It was not until I reached thirty that I started to feel this was a subject, a discipline even, worth exploring, a universe where history, culture and saveur are interwoven. Tasting and savouring the divine concoction would soon follow. The trigger was, curiously, a Japanese manga series, which proved to be both an eye and tastebud opener. It did not offer an intellectual quest, but a sensorial adventure. Aptly named the Drops of God, it reads like a family saga and a thriller. I summarised the plot for a newspaper article at the time, hoping it would interest anglophone publishers. I was eager to share my discovery:
'The son of a brilliant but tyrannical wine expert, Shizuku was trained as a child to decant wine for his father and to recognise the world blindfolded, using just his nose: from rocks to ink and leather. Yet Shizuku is a rebel. He has never tasted the stuff and, rankling with the wine master, works in a brewery. His dying father's answer is to adopt a gifted young Japanese wine taster as a second son. He then pits his two sons against one another. They have to find 12 mysterious wines called the 12 apostles, and one last, the best of them all, the Drops of God. Shizuku, with a formidable instinct but no formal knowledge, will have to learn fast, with the help of a budding sommelière, the sweet Miyabi.'
A publishing phenomenon in Asia, The Drops of God was alone responsible for a 30 per cent increase in the export of Burgundy wines to South Korea and Japan, and the sudden interest of a whole new generation in European wine. What attracted me to the story was the core belief that good wine does not need to cost a fortune; all it needs is the passion and dedication of the winegrower, and authenticity. In other words, I was presented with the idea of wine as a set of ethics. The Drops of God also unleashes the readers' imagination, showing in a Proustian way how wine is a catalyst for memories and flavours, a marriage of the mind and senses. A new world was opening up and I happily entered it. I sipped and finally understood.
Ten years after Mondovino, Jonathan Nossiter followed up his ground-breaking documentary with another masterly study called Résistance naturelle, about the great late Stefano Bellotti, a pioneer of natural wine in Piedmont. In the film, there is a scene in which Bellotti demonstrates the difference between the rich texture of his biodynamically-cultivated soil and that of his neighbour's, an adept of intensive winegrowing who is saturating his land with herbicides and pesticides. 'This smells like washing powder' says Bellotti of his neighbour's soil. The difference between the two plots of lands, he adds, are simply' 'life and death'.'
Bellotti started growing organic wine as early as 1981 and adopted biodynamic principles three years later. He is one of the founders of the Triple A movement (translated into English as 'Agriculturists, Artisans, Artists') which has now extended from wine makers to food producers in general (there is even a free app to download for your next trip to Italy). It is a quality label that implies, for instance for wine, as little intervention as possible, indigenous yeasts, minimal quantity of sulfites, no sugar or acidity correctives, no-filtering.
I will always remember tasting Stefano Bellotti's Mounbé wine for the first time. Made of Barbera and Dolceto grapes, it tasted of rolling rocks and of clay, it was expressive and powerful, extrovert even. Did it evoke ripe berries? Perhaps, but mostly, it conjured up images and sensations I had had visiting that part of Italy, between Turin and Genoa, between the Alps and the Mediterranean. That is what they call terroir, I realised. Little by little, everything made sense.
Since then, in my travels through Europe, I have always looked for those small local wines made with determination, hope and a zest of folly. I have met great winemakers along the way. Daniele and Chiara of Villa Calicantus near Lake Garda, with their small production of Bardolino left to mature in semi-buried amphora, have created original, honest and elegant red wines on par with the gentlest of Burgundies.
I have met dedicated wine dealers and wine bar owners too, like Diego Carraro and Mathilde Lambert who founded the enotecas Vino Vero and Stappo in Venice. There is a sign at the entrance of both places: 'No Spritz here, sorry.' Diego and Mathilde are now growing their own wine in the Veneto, the lovely light and fruity Sbarbi, a rosato that lifts the spirit in all seasons.
The journey into wine is almost like a pilgrimage, with many new encounters and friends along the way. Wine without food is a nonsense – only together do they strike the right balance; new friends mean long tables, shared meals, and conversations in different languages. Together, they tell a story of conviviality and gaiety. In France, we call this fraternité.