Working From Anywhere — the holiday never stops
The Covid pandemic turned Working From Home into a lifestyle and a talking point — but Working From Anywhere has become popular too and has meant that working life has melded with holidays. Will we ever return from our travels?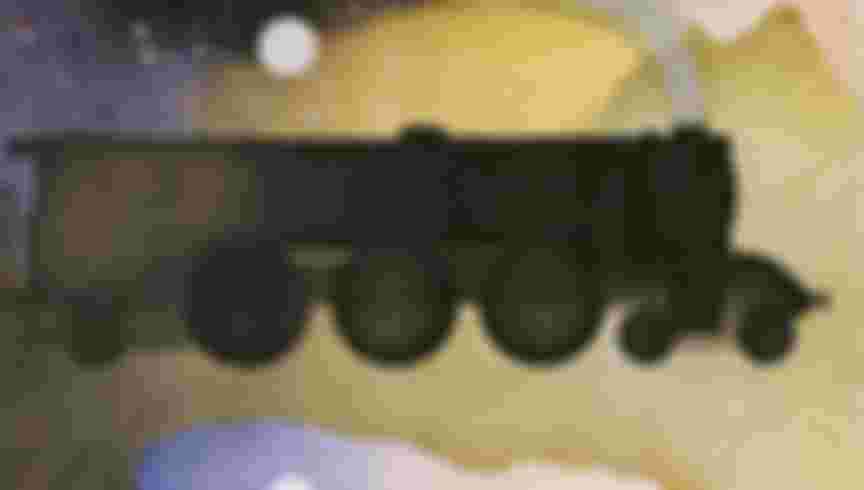 Poster advertising travel aboard the 'Night Scotsman.' Lithograph, 1930. Credit: GRANGER - Historical Picture Archive / Alamy Stock Photo
'Just doing WFA,' he said. I looked at him, uncertain. I already knew of WFH, of course, Working From Home, a habit taken up during the pandemic, but WFA? This New Yorker was speaking to me in Chamonix where he was spending a month, hiking and climbing every morning and then working remotely from 2pm to midnight. 'Working From Anywhere,' he replied. Back in New York, this banker in risk management combines WFH and WFA. He divides his week working from his cottage in New Jersey and attending office meetings in Manhattan, while he is allowed to WFA a couple of months a year. And thanks to the time difference, he achieves in Europe the feat of part-holidaying and WFA full time.
The world has finally caught up with us scribblers, I thought. I was also in Chamonix working remotely, and I wasn't even hiking in the morning. While my family was out ascending and descending mountains every day, I sat at my desk from dawn to dusk. We all suffered from backaches, but not for the same reason.
Those new labour habits may make me finally feel more in synch with the world, but they also have a profound influence on how we all holiday, and even on what we conceive to be a holiday. This summer, just like me and my tribe, more and more people experience holidays as a concept: holidays as décor, holidays as a moveable view. The window over a desk in a hotel gives the workaholic a sense of holidays. In Chamonix, the Mont-Blanc, an ever-changing tableau above my hotel's old wooden desk, was my holiday.
For the sentiment to linger on, however, it is essential to regularly change décor, or the concept loses its appeal. The great thing about WFA is the A — anywhere. If it's always the same view over the desk, what's the point? We all know that nothing actually beats a real holiday, i.e. a holiday without any W in it. So to make WFA actually bearable, even desirable when it is infused with that holiday feeling, it is important to choose the setting well. Of course, criteria vary widely according to budget, work, seasons, and mood.
One could argue that for most of us international correspondents, travelling, reportage, interviewing, writing and researching have all morphed into one big WFA experience, almost a lifestyle. Some of us have even developed a pedantic passion for details, and we are often found discreetly sharing addresses with a knowing eye: an atmospheric pensione in Liguria, the last family-owned hotel in a small seaside resort on the Atlantic coast, a room to rent in a medieval fortress in the Carpathians.
With WFA, another legacy of the Covid pandemic has been a rediscovery of train travel. And this summer's air transit misery has certainly given a boost to my favourite mode of transport. WFA and train travelling are made for each other. To crisscross Europe by train is a choice I have made in my thirties. I choose trains over planes whenever possible. Recently, I regretted flying to Stockholm from Paris. Delays, strikes, and works at the airport made it hellish. I was reluctant to spend 23 hours travelling by train for a two-day conference. I was wrong. It would have been a much nicer experience — and next time I need to travel by train, it should be even easier. I have European MPs to thank for that. They have fulfilled an old dream of many Europeans by agreeing on a vital and ambitious EU plan called 'Sustainable and Smart Mobility Strategy.' Jargon aside, the aim is to link all European capitals by rail and revive the golden age of sleeper trains. Hurrah! The Paris-Vienna sleeper already operates three times a week and I am told the Austrian couchettes are both pristine and cosy.
For the working-from-anywhere writer, long train journeys can be a joy like no other (providing you pack decent headphones to drown out noisy neighbours, and pack homemade picnics). I like travelling for ten to fifteen hours, leaving at dawn, seeing the sun rise over cities and fields, and arriving at  my destination as the sun sets. Trains gives you a unique sense of voyage, of progression, of crossing from A to Z with all the stops in between. I have favourite routes that I constantly revisit in all seasons. To Paris-London, London-Edinburgh, Paris-Brussels-Antwerp-Rotterdam-Amsterdam, Paris-Turin-Milan-Venice, Paris-Basel, Milan-Locarno, and I have recently added the wonderful Venice-Vienna, a seven-hour journey through the Alps in Austrian carriages that are almost all glass. This feels a little like being a fish in a tank, swimming at great speed through Alpine forests, valleys and passes. Fabulous. Perhaps the key to happiness is retro-futurism.
Next in my diary this year is Paris-Berlin (an eight-hour journey) and Paris-Vienna-Budapest (under thirteen hours). I'll be going for work, for pleasure, for discovery, while working at my high-speed desk with a fast-moving view, and my home in my bag. Bonnes vacances!