Great Books: Colette's The Pure and the Impure
The free spirited feminist probed and questioned the social conventions of her day without passing moral judgements.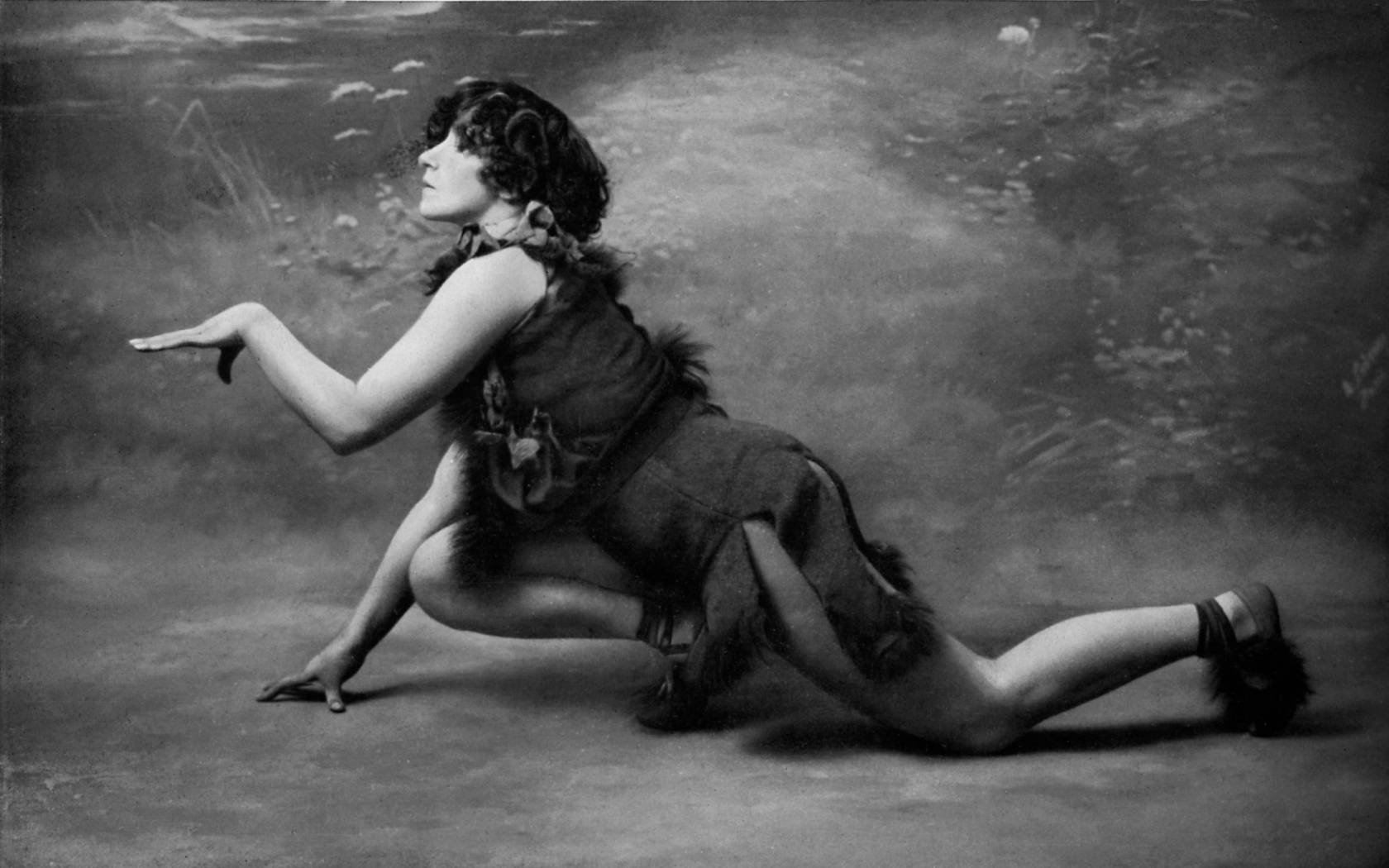 Colette in 1906 as Le Petit Faune in Le Desir, La Chimere et l'Amour at theatre Mathurins. Her performance caused a scandal. Credit: Lebrecht Music & Arts / Alamy Stock Photo
Colette called it 'as near an autobiography as I will ever write', later adding, 'perhaps one day people will realise it was my best book.' Written in 1931 and published, in parts, the following year under the title Ces Plaisirs…, this assortment of texts can at first puzzle the reader. In the summer of 1933, Margaret Wallace from The New York Times found it both unfathomable and tedious: 'The Pure and the Impure  presents a mildly interesting collection of case histories, and some of the generalizations Colette is tempted to draw from them are provocative in the highest degree. But the effect of the book, on the whole, is rather empty.'
A revised and completed edition was boldly published during the Nazi occupation in 1941, with a new title Le Pur et L'Impur, in other words, The Pure and the Impure. It is a gallery of encounters and portraits, of reportages and conversations with people Colette knew intimately. They are those whose identity is revealed, such as the poet Renée Vivien, the actress Marguerite Moreno, her former husband Willy; or hidden, among others, her lover Mathilde de Morny under the name La Chevalière. If this may look at first like a random juxtaposition of texts, there is, in fact, an inner logic to it, a crescendo, a voyage through the French writer's themes of predilection, and what she called the 'inexorable'. L'inexorable is, in other words, the pleasures of the flesh in all its shapes and forms with their sortilege of love, desire, resentment and misunderstandings. For the French author Julia Kristeva, Le Pur et L'Impur is a Balzacian jewel for its descriptions of love's excesses, but also a premonitory essay on bisexuality; it also presents a case for an enlightened feminism that would not deny biological sex.
Le Pur et L'Impur opens in an opium salon in Paris and focuses on Charlotte, a bourgeoise in her late 40s, a beautiful 'Renoir of the 1875 period' who fakes pleasure with her much younger lover. It moves on to a celebrated writer in his 50s, a Don Giovanni who divides his life between women. This time, though, he is beaten at his own game: his lovers have become friends and entered an alliance. From orthodoxy to heterodoxy: Colette then evokes Sodom and Lesbos through her former female lover, the Marchioness Mathilde de Morny, and the poet Renée Vivien, who died at 32 of anorexia and alcoholism. Colette ends on a reflection about jealousy and solidarity in cases of ménages à trois.
If she refuses to define the Pure and the Impure, other than in poetical terms, Colette doesn't shy away from questioning the received morality and social prejudices of her time, on matters of love, freedom and gender. Her own 'studious debauchery' and the fact that she wrote this essay at the age of 58 allowed her to consider her characters' so-called vices and virtues with a profound empathy for their suffering and weaknesses. If she used a lot of colour to paint her portraits, she never did it gratuitously. Her aim was not to entertain but to underline the difference in individual choices and fates. Is Charlotte wrong to fake her own pleasure with her young lover? Does the Don Giovanni type always betray a sterile heart? Wouldn't a third sex satisfy women who both feel virile and feminine? Isn't androgyny terribly attractive to both men and women in its ambiguity? She probes and questions without passing moral judgements.
When she died in 1954, Colette was given a state funeral (the first ever held for a woman of letters) but the Church denied her a religious service. And to this day, perhaps, Colette has retained this parfum de scandale. A feminist, she was not much interested in politics. A free spirit, she nonetheless started her adult life as the dominated spouse of a much older womaniser who locked her in to write books on which he put his own name. She never felt a victim, she said, it was for her an education in life. A bourgeoise from Burgundy, she became a Parisian provocateur. No revolutionary in politics, her fierce individualism, however, went against all social conventions.
Like the libertines of the eighteenth century, Colette used her body as a public weapon. Shortly after her divorce in 1906, in her late 20s, she performed on stage in Paris naked under a quasi-transparent veil. Her athletic body showed her will at work, she would now live corsetless, and this applied to her mind too. She started describing female sexuality in her books with words never used before. Her feminism focused on social issues such as marriage, divorce, education, and birth control. She was the first woman writer in France to evoke abortion and domestic violence in literature. Her heroines — such as Renée Néré in La Vagabonde, written in 1908, a single woman, neither a widow nor a prostitute, financially independent through her work — are what we would later call modern women. It is no coincidence that Colette is the most referenced author in Simone de Beauvoir's The Second Sex, written 40 years later. Forty years.
As Colette grew older, far more experienced in matters of love and sex (she had many love affairs with men and women alike and a five-year love story with her second husband's son, 30 years her junior), she became fascinated by the ambiguity of sex, desire and gender. Ambiguity was for her this revealing fault line of feelings and emotions. During her love affair with de Morny, who liked wearing trousers (which was against the law at the time), she cut her hair short and wore men's clothes to experience a change of perspective. She finally grew out of it, not feeling quite herself. Colette liked experimenting without preconceived ideas, she liked playing, trying on different hats for different parts. She believed in constant metamorphosis. With her, nothing was ever fixed, life was pure dynamism. Her female heroines grew older with her, gracefully and not so gracefully, just like in Chéri. They were in their forties and fifties, confronting age without renouncing the pleasures of life and seduction. Just like her, gourmande and curious about the human heart till the end.